 Lawyer Rating and Reviews
Ethics and Professionalism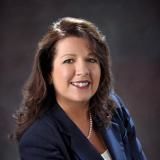 Keith Boyd is simply the best bankruptcy attorney in Southern Oregon, and one of the best in the State of Oregon.
View More
›
Q. How do you know this lawyer?
Current or Former Co-Worker/Colleague
I met Keith Boyd in 2007 when I hired him to help me with one of my clients.
Q. In the cases you were involved in with this attorney, which of the following apply?
The client was in financial trouble with a number of banks and Keith was able to negotiate with those banks to keep the banks from foreclosing the loans against my client. My client never had to file bankruptcy, but Keith helped to steer the case into a financial "workout."
Q. When did you work with this lawyer?
2007, 2009 through 2015 and 2020
Q. Was this lawyer an effective advocate/counselor and why?
Yes
Keith Boyd is the most knowledgeable bankruptcy attorney in Southern Oregon. He understands the bankruptcy code so well that he can use it to his client' advantage to protect his clients.
Q. Please rate this lawyer on the following:
Legal Knowledge:
Excellent
I cannot say enough about the excellent skills Keith Boyd has in the area of bankruptcy and financial workouts. I highly recommend him.
Legal Analysis:
Excellent
One of his greatest skills is the legal analysis of what needs to be done for his particular client.
Communication Skills:
Excellent
He not only explains the case to his clients, but he helps them to understand exactly what is going to happen along the way. He presents the information to his clients in a pleasant tone and answers all of their questions. I have never seen him rush a client, but always seems to have time for them.
Ethics and Professionalism:
Excellent
Keith Boyd is extremely professional in every aspect of his lawyering.
Q. For which practice area(s) would you recommend this lawyer?
Bankruptcy of any kind. Chapter 11, Chapter 13, Chapter 7, and the other chapters of bankruptcy.
Q. Which of the following skills does this lawyer possess?
Appeals
Business Advising
Client Relations
Document Review
Drafting
Emotional Intelligence
Financial Literacy (handling client funds)
Legal Research
Legal Writing
Litigation
Negotiation
Oral Argument
Problem Solving
Trials
Q. I would recommend this lawyer to my family and friends
Yes