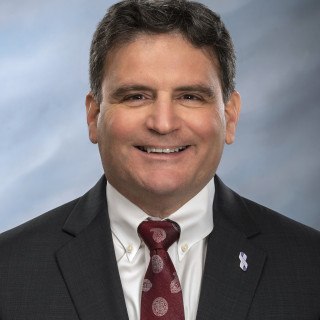 Lawyer Rating and Reviews
Ethics and Professionalism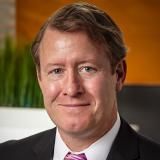 I've had an opportunity to witness Joseph Grima in action as a bankruptcy attorney for many years. He knows his stuff. He's experienced, and he cares about his clients.
View More
›
Q. How do you know this lawyer?
I met Joe after he started practicing as a lawyer through a law school classmate of his.
Q. In the cases you were involved in with this attorney, which of the following apply?
I've worked with Joe on a few matters for a few different clients.
Q. When did you work with this lawyer?
I worked with Joe on several occasions from 2010 through 2017, mostly; though I expect to continue working with him as appropriate matters may arise.
Q. Was this lawyer an effective advocate/counselor and why?
Yes
He's very knowledgeable about the entire bankruptcy process and very up to date with the latest changes affecting the bankruptcy bar.
Q. Please rate this lawyer on the following:
Legal Knowledge:
Excellent
He's very experienced, having spent many years working and specializing on bankruptcy and debtor-creditor matters.
Legal Analysis:
Excellent
He thinks about his cases and ponders different courses of action before settling on a particular strategy.
Communication Skills:
Excellent
His communication is well focused and direct. He lets you know where things stand, and what must be done going forward in the process.
Ethics and Professionalism:
Excellent
He's proved himself as a lawyer already -- doing what's right by people is what moves him. He cares.
Q. For which practice area(s) would you recommend this lawyer?
Bankruptcy, debtor-creditor, without question, but also and any other legal matters that he told me he was competent to handle; he's seen a lot and I trust his judgment.
Q. Which of the following skills does this lawyer possess?
Appeals
Business Advising
Client Relations
Collaboration
Dispute Resolution
Document Review
Drafting
Emotional Intelligence
Financial Literacy (handling client funds)
Legal Research
Legal Writing
Litigation
Mediation
Negotiation
Oral Argument
Problem Solving
Pro Bono and Community Services
Project Management
Transactions
Trials
Use of Technology
Other
Q. Please provide any additional comments about this lawyer
I have been told by insiders in the bankruptcy court in Detroit that Joe Grima has a reputation there as being a "no nonsense" lawyer. That's high praise, and gets it right. His office staff, Shelby, et al. are excellent and also deserve some credit for that well earned reputation.
Q. I would recommend this lawyer to my family and friends
Yes