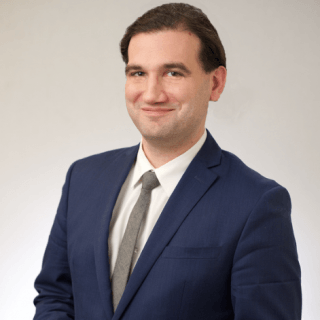 What Clients Are Saying
1 Recommend
C. W.
Recommends
February 1, 2020
Excellent immigration attorney! Extremely caring and professional. Highly recommend!
I strongly recommend Joseph Caraccio! He is an amazing immigration lawyer who really cares. After having a mediocre experience with a well known and highly rated lawyer years ago, I was granted LPR status. Recently, I decided to apply for Citizenship, I retained Mr. Caraccio to help me with this process. This attorney had been referred to me through a lawyer friend who assured me he was the best around for immigration cases. Mr. Caraccio found several errors in my initial immigration
process, dating back from 2012 that my experienced and highly recommended lawyer made! Luckily he caught these errors in time and helped prevent a potentially catastrophic outcome. In my opinion Joseph Caraccio is a hardworking professional as well as a strong advocate for immigration rights. He is extremely knowledgeable of the immigration laws. His professionalism, attention to detail and devotion to his work were some of the qualities that made me feel confident with my decision to hire him. He is very easy to get on the phone. He always returns emails. He is extremely thorough and patient and answered all of my questions (and follow up questions). He always kept me updated on my case. He walked me through the entire process and explained everything to me so i could understand. I am very happy with my choice and would highly recommend Mr. Caraccio for all immigration matters big or small. I would encourage anyone thinking about applying for citizenship talk to him first to find out if they could have a similar issue. I strongly recommend him for a second opinion, I am surely glad I did. He truly cares about his clients and their cases. Thank You!
View More