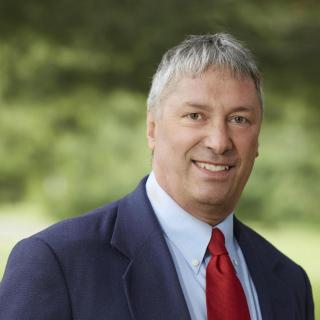 Lawyer Rating and Reviews
Ethics and Professionalism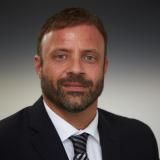 I have referred clients to Attorney Callahan and many occasions and he has provided excellent services to them. I would highly recommend Attorney Callahan's firm.
View More
›
Q. How do you know this lawyer?
Current or Former Co-Worker/Colleague
Friend
I have been a colleague of Attorney Callahan for many years. Joe Callahan and I both served on the Syracuse Common Council.
Q. In the cases you were involved in with this attorney, which of the following apply?
Same Client
Different Client, Same Side of Case
Attorney Callahan's practice area is tax law. I specialize in personal injury and my clients often have tax related questions for which Attorney Callahan has been able to assist on.
Q. When did you work with this lawyer?
Attorney Callahan and I have worked together for a number of years and continue to do so.
Q. Was this lawyer an effective advocate/counselor and why?
Yes
Attorney Callahan is a very educated attorney and has spent many years practicing tax law. He has achieved great results for his clients which is why I continue to refer people to him.
Q. Please rate this lawyer on the following:
Legal Knowledge:
Excellent
Attorney Callahan is both an Attorney and Certified Public Accountant (CPA). This provides him with a vast array of knowledge to assist his clients with. I have also seen him achieve great results for clients I have referred to him.
Legal Analysis:
Excellent
As stated above, Attorney Callahan is both an Attorney and CPA. His unique background provides him with an extensive basis for legal analysis and client advocating.
Communication Skills:
Excellent
Attorney Callahan is a former Counselor at Large for the City of Syracuse and an associate professor for the Maxwell House at Syracuse University. Given the aforesaid and his extensive tax experience, he has spoken in public and in court on many occasions and has excellent communication skills.
Ethics and Professionalism:
Excellent
I am unaware of any disciplinary proceedings ever and Attorney Callahan's firm has an excellent reputation in the area.
Q. For which practice area(s) would you recommend this lawyer?
Individual and business tax law, audits, criminal tax proceedings, and tax representation in front of New York State courts and U.S. Tax Court.
Q. Which of the following skills does this lawyer possess?
Appeals
Business Advising
Client Relations
Dispute Resolution
Document Review
Drafting
Emotional Intelligence
Financial Literacy (handling client funds)
Legal Research
Legal Writing
Litigation
Negotiation
Oral Argument
Problem Solving
Project Management
Transactions
Trials
Use of Technology
Q. I would recommend this lawyer to my family and friends
Yes