PREMIUM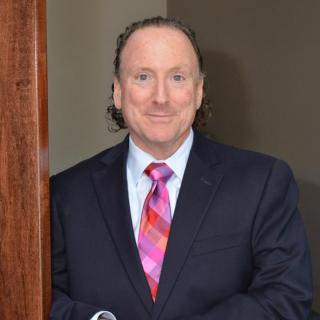 Ethics and Professionalism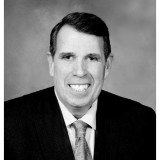 Jonathan is an excellent committed attorney who is well respected by the judges and courts. He is a people person whose bedside manner is reassuring to the client and he treats each client like family. I can not say enough about his professionalism and competence.
View More
Q. How do you know this lawyer?
Current or Former Co-Worker/Colleague
I know this attorney very well as I have worked on some cases with him and referred criminal clients to him. They have all thanked me for getting them to this attorney and were totally pleased by his representation.
Q. In the cases you were involved in with this attorney, which of the following apply?
I am an experienced disability law attorney. I had a disability client whose son was charged with a serious felony. I referred the case to Jonathan Jones to defend this young man. I also worked with Jonathan on the case only because I knew the family. I observed in real time the brilliant job done by Jonathan for this client.
Q. When did you work with this lawyer?
Jonathan Jones represented the criminal client I referred to him in about January, 2019. I have also seen his work on criminal clients I have referred to him over many years.
Q. Was this lawyer an effective advocate/counselor and why?
Yes
Having practiced law for 40 years, I observed criminal defense work by Jonathan that was outstanding. This young man, who could have received decades in prison, due to Jonathan's representation, avoided any jail time and had a very positive result. This was a complex case and the lawyering I observed first hand was nothing short of brilliant.
Q. Please rate this lawyer on the following:
Legal Knowledge:
Excellent
He knows criminal law and always does extensive research for all of his clients. He keeps current on the law.
Legal Analysis:
Excellent
He carefully charts out a skillful strategy for handling his criminal cases, his ability to analyze a case is excellent.
Communication Skills:
Excellent
Jonathan communicated with the Prosecutor's office in a very efficient and credible manner. They trusted his professionalism and this allowed him to achieve an outstanding result for the client. He has excellent communication skills/bedside manner. There are many good attorneys but they do not have the communication skills and ability to relate to their clients like Jonathan.
Ethics and Professionalism:
Excellent
I could tell that the Prosecutor's office knew him from other cases and trusted him and respected his professionalism and reputation for candor.
Q. For which practice area(s) would you recommend this lawyer?
Criminal Law, any misdemeanor or felony in State or Federal Court.
Q. Which of the following skills does this lawyer possess?
Client Relations
Dispute Resolution
Emotional Intelligence
Financial Literacy (handling client funds)
Legal Research
Legal Writing
Litigation
Mediation
Negotiation
Oral Argument
Problem Solving
My respect for Jonathan Jones can be shown by the following. When my son was at college in Ann Arbor, he was charged with a misdemeanor. I know many criminal attorneys. I chose Jonathan to represent my son and he obtained a dismissal of all charges. I should note my son is now an attorney in a large law firm. My trust in Jonathan as an attorney for any criminal defendant is 100%. I do not know of a better criminal attorney in the state of Michigan. He takes a personal interest in his clients.
Q. Please provide any additional comments about this lawyer
You will not find a better criminal attorney in the state of Michigan. I have referred other criminal matters to him and he has always done an outstanding job.
Q. I would recommend this lawyer to my family and friends
Yes