PREMIUM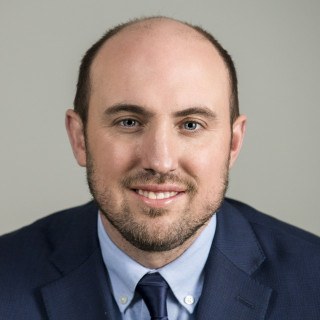 Personal Injury, Workers' Compensation, Social Security Disability
New Hampshire
Review This Lawyer
Ethics and Professionalism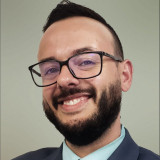 Attorney Ward is highly skilled and knowledgeable in all areas surround Workers Compensation, Personal Injury and Social Security. I cannot recommend him enough.
View More
Q. How do you know this lawyer?
Current or Former Co-Worker/Colleague
Attorney Ward is my boss at Ward Law Group in Manchester, NH.
Q. In the cases you were involved in with this attorney, which of the following apply?
Attorney Ward and I have worked together on many cases involving personal injury and workers' compensation.
Q. When did you work with this lawyer?
I have worked for Attorney Ward since March 2016.
Q. Was this lawyer an effective advocate/counselor and why?
Yes
Attorney Ward is a very effective advocate for his clients as he tirelessly fights for his clients to protect their rights and get what they deserve from their injuries.
Q. Please rate this lawyer on the following:
Legal Knowledge:
Excellent
Attorney Ward possess excellent legal knowledge in the areas of workers' compensation, personal injury and social security claims.
Legal Analysis:
Excellent
Attorney Ward does a wonderful job of parsing through the facts of the case to make an analysis as to the strengths and weaknesses of each case and how those facts apply to the applicable law.
Communication Skills:
Excellent
Attorney Ward meets with and communicates with clients daily regarding their ongoing legal issues. Additionally, one of the best things Attorney Ward does is that he is always 100% honest with his clients regarding the validity of their claims.
Ethics and Professionalism:
Excellent
Working with Attorney Ward for last three years, I wouldn't call him anything other than extremely ethical and professional.
Q. For which practice area(s) would you recommend this lawyer?
Workers Compensation, Social Security and Personal Injury.
Q. Which of the following skills does this lawyer possess?
Appeals
Client Relations
Dispute Resolution
Document Review
Emotional Intelligence
Financial Literacy (handling client funds)
Legal Research
Legal Writing
Litigation
Mediation
Negotiation
Oral Argument
Problem Solving
Trials
Q. Please provide any additional comments about this lawyer
Attorney Ward is wonderful. Clients are lucky to have him.
Q. I would recommend this lawyer to my family and friends
Yes