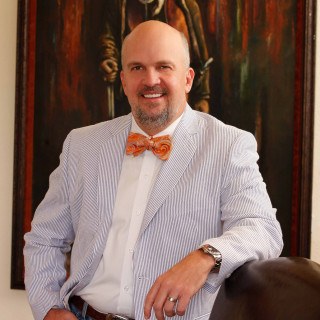 Lawyer Rating and Reviews
Ethics and Professionalism
I've known John Nix for close to 30 years. He is an incredible lawyer and a great advocate for his clients. If I personally needed a lawyer, John is the first person I'd call.
View More
›
Q. How do you know this lawyer?
Current or Former Co-Worker/Colleague
Classmate at Law School
Friend
I have known John for coming up on 30 years.
Q. In the cases you were involved in with this attorney, which of the following apply?
John and I have co-counseled on many serious personal injury cases together over the years.
Q. When did you work with this lawyer?
John and I have worked on a number of cases together since 2000.
Q. Was this lawyer an effective advocate/counselor and why?
Yes
John is an excellent advocate for his clients and has the ability to counseling them and advise them on all of their legal options and the pros and cons associated with each.
Q. Please rate this lawyer on the following:
Legal Knowledge:
Excellent
John is a very smart lawyer and has a vast understanding of the law.
Legal Analysis:
Excellent
John has a gift for not only analyzing the situation at hand but also developing a strategy moving forward.
Communication Skills:
Excellent
John is an incredible communicator and frankly can talk to anyone. He's never met a stranger.
Ethics and Professionalism:
Excellent
John is extremely ethical. I've trusted him for over 30 years. His word is his bond.
Q. For which practice area(s) would you recommend this lawyer?
John handles serious personal injury matters, criminal cases, family law matters, and immigration issues.
Q. Which of the following skills does this lawyer possess?
Client Relations
Collaboration
Dispute Resolution
Emotional Intelligence
Litigation
Mediation
Negotiation
Oral Argument
Problem Solving
Project Management
Trials
Q. I would recommend this lawyer to my family and friends
Yes