Lawyer Rating and Reviews
Ethics and Professionalism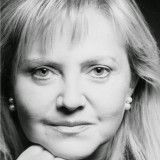 I give Mr. Brandes the best rating based upon his superb knowledge of the law, his clear and effective writing, and speaking and his litigation skills.
View More
›
Q. How do you know this lawyer?
Current or Former Co-Worker/Colleague
I have known Mr. Brandes for over 28 years.
Q. In the cases you were involved in with this attorney, which of the following apply?
Same Client
Different Client, Same Side of Case
I worked as a senior associate in the Law Firm of Joel Brandes, P.C. for 8 years and I was of counsel to the law firm until 2001.
Q. When did you work with this lawyer?
1990 - 1998
Q. Was this lawyer an effective advocate/counselor and why?
Yes
Mr. Brandes was a very effective advocate and counselor and legal author. His knowledge of the law is profound and thorough and he cared about his clients.
Q. Please rate this lawyer on the following:
Legal Knowledge:
Excellent
Joel Brandes is the author of the authoritative treatise on Matrimonial Law, a 9-volume set which he updates every year. He also lectured for the NY State Bar Association and other local bar associations.
Legal Analysis:
Excellent
Mr. Brandes is a talented lawyer who can figure out the legal analysis and legal strategy of complex matrimonial cases.
Communication Skills:
Excellent
Mr. Brandes has excellent written and verbal communication skills.
Ethics and Professionalism:
Excellent
I have observed Mr. Brandes' impeccable ethics and professionalism throughout the time I have known him.
Q. For which practice area(s) would you recommend this lawyer?
Matrimonial and Family Law and litigation.
Q. Which of the following skills does this lawyer possess?
Appeals
Business Advising
Client Relations
Document Review
Drafting
Financial Literacy (handling client funds)
Legal Research
Legal Writing
Litigation
Negotiation
Oral Argument
Problem Solving
Trials
Use of Technology
Q. I would recommend this lawyer to my family and friends
Yes