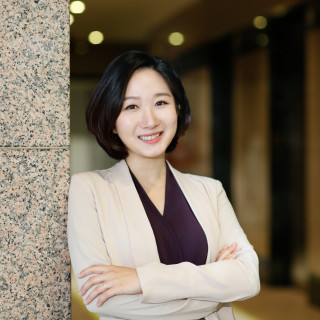 Reviewed by
Eun Sung C.
September 2, 2020
Recommends
I would highly recommend Attorney Jimin Oh.
I was in a 3-car accident where my car was hit by a car that was hit by another from behind. The third vehicle that first collided with the vehicle behind me drove away without apologizing or trying to settle the problem. I am very deeply grateful to Attorney Oh Ji-min for handling compensation for the insurance company in the process of handling this accident. He informed me of the process in detail by phone and message from time to time, and worry about my physical therapy situation... Because
of the lawyer's excellent professional work ability, I received more compensation from the insurance company than expected. People around me ask, "Who is the lawyer?" Accidents should never happen, but if you are looking for a lawsuit related to compensation after an accident, I would highly recommend Attorney Jimin Oh.
Reviewed by
Kenny L.
July 14, 2020
Recommends
Great Service!!
I can't help but write reviews for Jimin on multiple platforms because I can't express my gratitude for her. My family and I got in a really bad car accident recently and being our first one, we were all panicking because we didn't know the entire process of how everything was going to work. We didn't know who we can trust and what kind of information we can tell. When we met Jimin, she was extremely friendly and transparent with us throughout the entire process. She was very easy to talk to and
approachable. My parents would call her at least 2-3 times a day and each time they called she'd ALWAYS pick up, talk about dedication and commitment. She's not only extremely good at what she does but she's passionate about her work. Sometimes it's not always about having all the skills and knowledge but rather the passion and willingness to go out of your way to get things done for somebody. Again thank you so much Jimin, my family and I are grateful and will recommend your services to anybody else!
Reviewed by
Venus N.
June 24, 2020
Recommends
Kind, efficient, and detail-oriented lawyer!
Long overdue review for Jimin! I got in a fender bender a while back and have never been in an accident before. Jimin took on my case swiftly and dealt with it with urgency and compassion. She always kept me updated about my case and was patient to answer any questions I had. I was confused, in pain, and scared. But Jimin was able to provide me not only with comfort, but also helped me gain confidence in myself throughout the case. She was professional, yet personable. That is something you
don't find in every lawyer! Her friendliness and kindness shows how much she cares about her clients and is determined to fight for them.