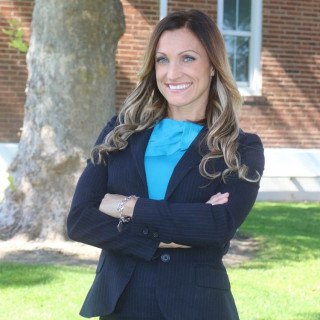 Reviewed by
Lasha A.
March 5, 2021
Recommends
Fierce Advocate
Jennifer is an ethical and fierce advocate. Our case was very lopsided with the odds stacked against us. Jennifer came in and evened out the playing field. With her by our side, we were able to accomplish our case goals and more. Jennifer deserves our gratitude at the highest level. She cares about her clients and their futures. We are so very grateful for all she has done to protect our rights.
Reviewed by
Merlyn P.
November 15, 2020
Recommends
You're in Good hands
I very seldom do reviews, however I believe it would be a disservice to not share with others the service Ms Coenenberg provides once she is retained, she is empathetic, yet about the business at hand she will be with you every step of the way, and get the job done in a kind yet professional manner, she takes away any fears you may have during the process. I cannot say enough of how good she is , highly recommended
Reviewed by
Lonnie G.
February 21, 2020
Recommends
Awesome Attorney
Hands down the best attorney I've ever had. I recently went through an extremely bitter divorce. My ex tried everything to ruin me both emotionally and financially. I went through 2 attorneys prior to hiring Jennifer. Here's a little background on what I was faced with and needed from an attorney. I was going through a divorce with a woman I had no kids with and was the mortal enemy of my youngest sons mother, which I had primary custody of for 5 years. My ex then teamed up with my sons mother
and they both were working hand in hand simultaneously. My sons mother filed emergency orders to try and take custody away from me and was denied, but kept pushing for a custody trial despite the Head S.J. Family Court mediator interviewing my son and recommending no change of custody. So long story short I went through two attorneys and for some reason they either didn't believe this was happening or they didn't understand the complexity of the issue. Either those attorneys didn't take it seriously. Coenenberg Family Law actually listened and did some research and put together a great defense for my Custody Trial. Jennifer also came up with an agreeable settlement for divorce which avoided a costly divorce trial. I had the most unique and extreme custody trial in San Joaquin County Family court. My custody trial took two trials because the first one was declared a mistrial (after 2 days) due to my sons mother's main witness, my ex, getting caught in a lie with a dishonest restraining order attempt that the trial Judge became aware of during court. Then all of the family court judges denied taking the next trial due to their ability to not be impartial with the witness. It was then given to a Civil Court Judge and this new trial lasted 3 full days. Jennifer was aggressive yet polite; quick witted but measured and was absolutely fully committed to my case throughout the entire process. Through witnesses, strategies and her closing argument we won. She is great to work with, she returns your calls and is even responsive to your emails in a timely manner. Her staff is the same way. They don't waste your time or money by indulging in petty arguments with the other side. This is a major plus! They were fairly priced and were even flexible with me on payments and understood the financial burden I was going through. Not one time were they rude to me or dismissive. I can't be more positively clear on her law firm being absolutely impressive and effective. If you want to be represented by a Lawyer who doesn't nickel and dime you, who actually cares about your case and has a winning attitude then pick her, you won't regret it.
Jennifer Anne Coenenberg's Response: Thank you so much - it was a pleasure working with you! I wish you the best of luck in the future!
Reviewed by
Anthony R.
November 16, 2019
Recommends
I'm a real client and this is a real review ***Highly Recommend***
I almost never do reviews for anything. this has been a completely different experience from my first counsel and for the better. Coenenberg Familt law gets it. It's very had to deal with divorce and loss for time with children and the last thing you want is to worry about is if you have counsel who actually cares. you won't have to worry about that here. I found the entire staff to be understanding, empathetic, professional and prompt with phone calls and emails. Like I said, I never to
reviews but this is important and I hope that it helps people in finding the right Lawyer. I couldn't have asked for better in a very very stressful time. Thank you again to the entire staff