 Jeffrey Willard Stowers Jr.
Ethics and Professionalism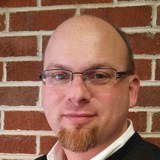 He is reliable, trustworthy and does an excellent job of representing his clients.
View More
Q. How do you know this lawyer?
Current or Former Co-Worker/Colleague
Mr. Stowers is a partner in THE RELIANCE LAW GROUP - a professional corporation of skilled attorneys. He provides legal services in areas of divorce, child custody, domestic relations and criminal law. Excellent lawyer - conscientious, attention to detail and responsive.
Q. In the cases you were involved in with this attorney, which of the following apply?
Mr. Stowers and I have represented several clients simultaneously.
Q. When did you work with this lawyer?
2017 to present
Q. Was this lawyer an effective advocate/counselor and why?
Yes
Outstanding lawyer who vigorously represents the interest of his clients.
Q. Please rate this lawyer on the following:
Legal Knowledge:
Excellent
Knowledgeable and makes that knowledge understandable to the client.
Legal Analysis:
Excellent
One of the best. Mr. Stowers researches and writes in addition to his daily attorney-driven writing. Good analyst.
Communication Skills:
Very Good
Good communicator, easily accessed. Mr. Stowers is available and makes a point to communicate with clients and stakeholders in all cases. His writing is clear and concise.
Ethics and Professionalism:
Excellent
Mr. Stowers is committed to ethical considerations of the practice of law.
Q. For which practice area(s) would you recommend this lawyer?
Criminal Law, Divorce, Child Custody, Adoptions. He is a certified mediator.
Q. Which of the following skills does this lawyer possess?
Client Relations
Dispute Resolution
Document Review
Legal Research
Legal Writing
Litigation
Mediation
Negotiation
Oral Argument
Trials
Q. Please provide any additional comments about this lawyer
Super guy and very pleasant to deal with - both as a client and for opposing counsel.
Q. I would recommend this lawyer to my family and friends
Yes