PREMIUM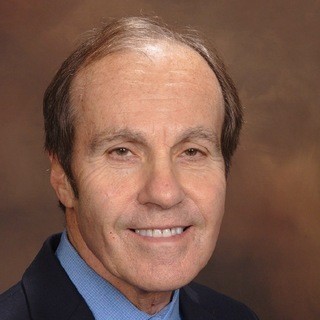 Ethics and Professionalism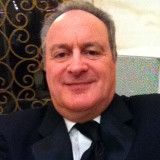 Jeffrey Goldblatt Esq. is truly a great attorney who compassionately works with his clients when they are in difficult situations.
View More
Q. How do you know this lawyer?
Current or Former Co-Worker/Colleague
My firm rented space from Jeffrey Goldblatt Esq.
Q. In the cases you were involved in with this attorney, which of the following apply?
Represented Me or My Company
Prepared wills and other documents for myself, my wife and my family.
Q. When did you work with this lawyer?
2014 through 2019
Q. Was this lawyer an effective advocate/counselor and why?
Yes
Jeffrey Goldblatt Esq. is a great attorney with excellent skills in his practice areas. He is diligent and vigorously purses the interests of his clients producing the best possible results. Mr. Goldblatt is attentive to his clients needs and responds readily to their inquiries. He is very empathetic in dealing with his client's issues. Mr. Goldblatt is very personable and well liked by all who know him.
Q. Please rate this lawyer on the following:
Legal Knowledge:
Excellent
Jeffrey Goldblatt Esq. is very well versed in the areas of family law and social security disability as well as numerous other practice areas.
Legal Analysis:
Excellent
Jeffrey Goldblatt Esq. is very adept at analyzing legal problems and getting to the essence of the matter. He identifies pertinent legal issues and recommends ways to solve them.
Communication Skills:
Excellent
Mr. Goldblatt is an excellent communicator. He clearly communicates issues so his client's can understand them. He is an excellent writer and speaker.
Ethics and Professionalism:
Excellent
Jeffrey Goldblatt Esq. is of excellent character and adheres to the highest ethical standards. He is always courteous and professional in dealing with his clients, adversaries, judges, court personnel and office staff.
Q. For which practice area(s) would you recommend this lawyer?
Family law, divorce, real estate, criminal defense, and social security disability matters
Q. Which of the following skills does this lawyer possess?
Arbitration
Client Relations
Collaboration
Dispute Resolution
Document Review
Drafting
Emotional Intelligence
Legal Writing
Litigation
Mediation
Negotiation
Oral Argument
Problem Solving
Trials
Use of Technology
Q. I would recommend this lawyer to my family and friends
Yes