PREMIUM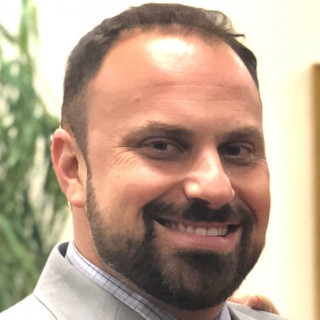 What Clients Are Saying
5 Recommends
Michael L.
Recommends
December 4, 2021
Jason is the utmost professional with expertise in Civil, Criminal, Contract, Property Law
Jason D. Siegel was a harbinger of hope to me when my options seemed very dim and the semblance of a satisfactory resolution seemed unlikely. Jason negotiated with the opposing corporation to assist me in a legal matter involving a debtor. His calm and empathetic demeanor offered confidence and peace to myself at a time I was very anxious. Jason's career has given him extensive experience in civil, criminal, juvenile, property, probate, and contract law at the federal and state levels. He
is an expert litigator who puts emphasis on providing quality service to his clients. He is bright and knows how to get to the heart of a legal issue. He is efficient with his and his clients' time. I am eternally grateful for Jason's representation and expertise. I hereby recommend Jason Seigel with full confidence and without reservation.
View More
Abigail L.
Recommends
November 28, 2021
Satisfactory, knowledgable, Jason Siegel has assisted me for many years, always reliable, courteous and efficient. Any time I needed his assistance he was there for me, whether for business or personal needs. I would gladly recommend him to any business associate, friend or relative.
Blair F.
Recommends
November 28, 2021
Services received from Attorney Jason David Siegel
I had contacted Jason Siegel to help me with a probate issue I was having with a life insurance policy after the passing of my father. With never having to deal with probate issues before, Jason took the time to explain the probate process and what steps had to be taken to resolve the probate issue. Jason was very courteous and professional throughout the entire time of working on this issue. He would reply to every e-mail, test and phone call I would send him with questions and Jason would also
contact me each time he acquired any kind of new information on my case and inform me of the status of my case. Jason's work ethic is second to none and he made dealing with a difficult issue easy to resolve.
View More
Shirley M.
Recommends
November 23, 2021
Highly professional, knowledgeable and personable I have hired and consulted with Mr. Siegel on numerous occasions. He has been my lawyer for approximately 8 years and did my estate planning, trust, will, etc. He is extremely personable, willing to help or ascertain information I request on other legal issues. If he cannot handle the situation he will refer you to another attorney. My husband and I feel as if we are friends. He goes out of his way always and never watches the clock. Extremely warm person, not the typical attorney.
Christine L.
Recommends
November 23, 2021
I am very happy to recommend Jason Siegel for any estate planning or probate
Jason was extremely professional helping me with a family members will and probate. I was the personal executor and had absolutely no idea what to do. Jason guided me all the way , step by step, answering any and all questions within an acceptable time after any contact. He provided excellent services and lessened any fears I had about the probate process. I also had Jason revise my trust and will. He was reasonable and provided excellent, professional legal services. Thank you, Jason, for
helping me during a very difficult time.
View More