 Lawyer Rating and Reviews
Ethics and Professionalism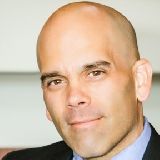 Jim is an excellent estate planning attorney who I recommend.
View More
›
Q. How do you know this lawyer?
Current or Former Co-Worker/Colleague
I have worked with Jim and his team on many cases through the years. I also have had extensive discussions with him about various legal and client matters.
Q. In the cases you were involved in with this attorney, which of the following apply?
We have worked together on cases as I handle probate cases that his firm doesn't and he handles advanced estate planning cases that I do not handle.
Q. When did you work with this lawyer?
Various times between 2015 and current.
Q. Was this lawyer an effective advocate/counselor and why?
Yes
Jim is extremely good at considering all options for a client and explaining each to them.
Q. Please rate this lawyer on the following:
Legal Knowledge:
Excellent
Jim is a Certified Specialist in estate planning, trust and probate law.
Legal Analysis:
Excellent
I would say Jim's ability to dissect a situation and consider all options is one of his best attributes. He doesn't look for the simple answer but rather the best answer.
Communication Skills:
Excellent
Jim is excellent and laying out difficult legal concepts in plain English.
Ethics and Professionalism:
Excellent
Jim, like me, works hard to keep up the reputation of our profession.
Q. For which practice area(s) would you recommend this lawyer?
I recommend Jim for estate planning matters.
Q. Which of the following skills does this lawyer possess?
Client Relations
Document Review
Drafting
Emotional Intelligence
Legal Research
Legal Writing
Problem Solving
Project Management
Transactions
Q. I would recommend this lawyer to my family and friends
Yes