PREMIUM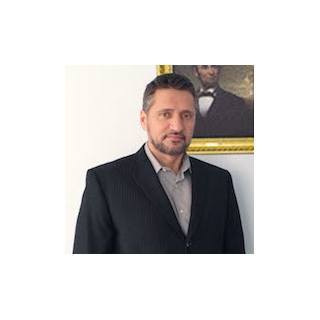 Lawyer Rating and Reviews
Ethics and Professionalism I am impressed by Jim's knowledge and ability. So much so that I would personally hire him as my attorney or to represent a member of my family.
View More
›
Q. How do you know this lawyer?
Current or Former Co-Worker/Colleague
Jim Kottaras and I shared an office for many years; I was fortunate to learn from Jim, forcible detainer laws.
Q. In the cases you were involved in with this attorney, which of the following apply?
Jim hired me to cover numerous matters.
Q. When did you work with this lawyer?
2007-present
Q. Was this lawyer an effective advocate/counselor and why?
Yes
Yes, Jim is a very effective attorney. He is highly knowledgeable in the areas of real estate law and that of forcible detainer. Jim stays abreast of changes in the law to provide his clients with superior service. He is affable and articulate.
Q. Please rate this lawyer on the following:
Legal Knowledge:
Excellent
Jim stays on top of changes in real estate and forcible detainer laws. In particular, Jim deals daily with matters governed by Chicago's Residential Landlord Tenant Ordinance (RLTO) -- this RLTO is quite difficult to dissect.
Legal Analysis:
Excellent
I have called on Jim to pick his brain on my real estate and forcible detainer matters and admire his ability to analyze the facts and apply the law.
Communication Skills:
Excellent
Articulate. Strong writer. Strong orator. Possesses strong interpersonal skills.
Ethics and Professionalism:
Excellent
Honest. Fair. Professional demeanor. Never deceives his clients. Always courteous to opposing counsel.
Q. For which practice area(s) would you recommend this lawyer?
Real estate law, forcible detainer, general civil litigation.
Q. Which of the following skills does this lawyer possess?
Arbitration
Business Advising
Client Relations
Collaboration
Document Review
Drafting
Emotional Intelligence
Financial Literacy (handling client funds)
Legal Research
Legal Writing
Litigation
Mediation
Negotiation
Oral Argument
Problem Solving
Transactions
Trials
Use of Technology
Q. Please provide any additional comments about this lawyer
Jim Kotarras is my go-to person whenever I have questions or doubts about any area of the law.
Q. I would recommend this lawyer to my family and friends
Yes