PREMIUM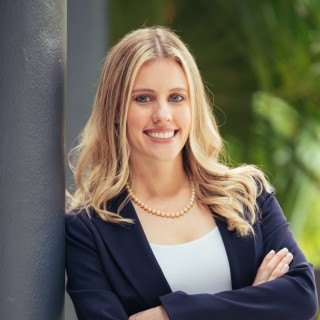 Jacqueline Bowden Gold Esq.
Ethics and Professionalism I would trust Jacqueline to prepare my own and my family's estate planning and probate issues. She is an amazing advocate and individual. There is simply no one better.
View More
Q. How do you know this lawyer?
Jacqueline was one of my closest and trusted colleagues in law school having worked with her from Legal Writing to the Student Bar Association. We have stayed close friends and is one of the best and most knowledgeable resources in practice.
Q. In the cases you were involved in with this attorney, which of the following apply?
Different Client, Same Side of Case
We have worked together, however, never as opposing sides.
Q. When did you work with this lawyer?
Since 2011 until current.
Q. Was this lawyer an effective advocate/counselor and why?
Yes
Jacqueline is a very diligent and hard worker. She will make sure your interests are represented and will always go above and beyond in getting the work done.
Q. Please rate this lawyer on the following:
Legal Knowledge:
Excellent
Excellent Legal research and writing skills. She is very informative on all aspects of the law and is always up to date on the latest legal trends.
Legal Analysis:
Excellent
Very thorough explanations and can analyze complex legal issues with ease.
Communication Skills:
Excellent
Jacqueline is a very kind, caring, and sympathetic communicator. She is always respectful, kind, and courteous.
Ethics and Professionalism:
Excellent
She is very ethical and professional in all aspects of her life always considerate of other attorneys and her own clients.
Q. For which practice area(s) would you recommend this lawyer?
Wills, Trusts, Probate, Guardianship, and Estate Planning.
Q. Which of the following skills does this lawyer possess?
Appeals
Client Relations
Drafting
Legal Research
Legal Writing
Problem Solving
Other
Q. I would recommend this lawyer to my family and friends
Yes