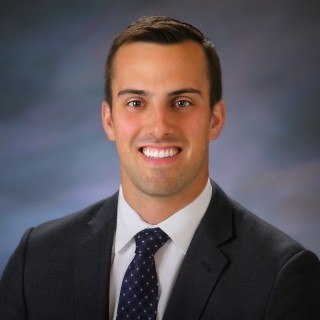 Lawyer Rating and Reviews
Ethics and Professionalism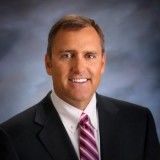 As stated in above comments, Grady is a strong legal mind, a hard worker, and someone who is exceedingly passionate about the law. I can think of no better law partner and his abilities are demonstrated by the results we have achieved together.
View More
›
Q. How do you know this lawyer?
Grady is my son and law partner. We work together on nearly every case since August 2017.
Q. In the cases you were involved in with this attorney, which of the following apply?
Grady and I are law partners. We co-represent all of our firm's clients.
Q. When did you work with this lawyer?
August 2017-present.
Q. Was this lawyer an effective advocate/counselor and why?
Yes
Grady has demonstrated himself to be a very effective advocate. Grady is an excellent writer. Grady and I also just finished our first trial together and he demonstrated strong litigation skills. Grady delivered a masterful Opening Statement (his first time doing so) and presented strong direct examinations of our expert Fraud Examiner and did a good job cross examining one of the opposing party's key witnesses.
Q. Please rate this lawyer on the following:
Legal Knowledge:
Excellent
Grady is adept at analyzing legal arguments and forming strong counter-arguments.
Legal Analysis:
Excellent
Grady is a capable legal researcher and an excellent writer.
Communication Skills:
Excellent
Grady has demonstrated excellent communication skills, both orally and written. In his first Summary Judgment motion, the judge ruled from the bench in our client's favor. Together we also obtained a strong jury verdict, over five times more than what was offered pre-trial.
Ethics and Professionalism:
Excellent
Grady has a strong moral compass and works hard to do things the "right way."
Q. For which practice area(s) would you recommend this lawyer?
Grady has demonstrated knowledge and abilities in a wide range of civil litigation issues. He has handled a number of personal injury disputes, employment litigation, business law, as well as medical malpractice.
Q. Which of the following skills does this lawyer possess?
Appeals
Client Relations
Collaboration
Dispute Resolution
Document Review
Drafting
Emotional Intelligence
Legal Research
Legal Writing
Litigation
Mediation
Negotiation
Oral Argument
Problem Solving
Trials
Use of Technology
Q. I would recommend this lawyer to my family and friends
Yes