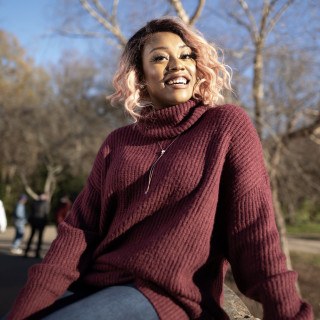 Lawyer Rating and Reviews
Ethics and Professionalism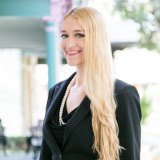 In addition to being a professional colleague, I view Ify as a dear friend and I admire and respect the work that she does on behalf of her clients.
View More
›
Q. How do you know this lawyer?
Current or Former Co-Worker/Colleague
Ify and I have worked on several projects together, and she is always such a pleasure to work with. She is dedicated, resourceful and has a passion for helping others.
Q. In the cases you were involved in with this attorney, which of the following apply?
On the projects Ify and I have worked on together, we have both been advocating together for the same client. However, I would treasure the opportunity to work with Ify in any capacity.
Q. When did you work with this lawyer?
2018-2020
Q. Was this lawyer an effective advocate/counselor and why?
Yes
Ify is a very hard worker and she always keeps her clients best interests first. Ify is an immigrant herself, so she is empathetic to her clients and puts herself in the clients shoes. I think her personal experience and legal prowess combined make her a very effective advocate.
Q. Please rate this lawyer on the following:
Legal Knowledge:
Very Good
Ify is very knowledgeable and has years of experience in the area of immigration law. This experience shines through in her work on behalf of her clients.
Legal Analysis:
Very Good
Ify is very quick and able to immediately identify issues and come up with viable solutions for each of her clients concerns.
Communication Skills:
Excellent
Ify is very outgoing and relatable. She understands complex legal jargon, but she is able to take those concepts and explain them to her clients in a way that they will understand.
Ethics and Professionalism:
Very Good
Ify is professional and knowledgeable about her ethical obligations to zealously advocate on behalf of her clients. She demonstrates this knowledge daily in her practice. Ify is also kind to other attorneys and collaborates in a professional manner.
Q. For which practice area(s) would you recommend this lawyer?
Immigration
Q. Which of the following skills does this lawyer possess?
Client Relations
Document Review
Drafting
Emotional Intelligence
Legal Research
Legal Writing
Problem Solving
Q. I would recommend this lawyer to my family and friends
Yes