PREMIUM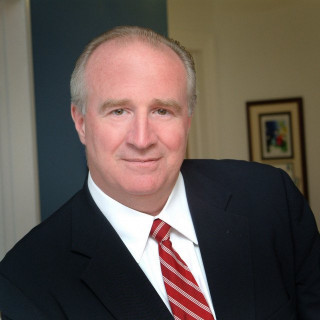 Ethics and Professionalism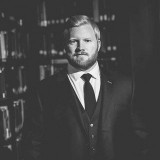 Greg is the guy you want handling your case with the IRS. He has represented thousands of Taxpayers before the IRS in his 30+ year legal career. If you've read this far there is only one thing you need to do - pick up the phone and schedule a consultation. If you don't you will be sorry you didn't.
View More
Q. How do you know this lawyer?
I have worked with Greg since 2015.
Q. In the cases you were involved in with this attorney, which of the following apply?
Same Client
Different Client, Same Side of Case
I have worked with Greg representing clients before the IRS.
Q. When did you work with this lawyer?
2015-Current.
Q. Was this lawyer an effective advocate/counselor and why?
Yes
Greg is a zealous advocate. He represents his clients to the fullest extent of the law. If I had a back tax liability I would want Greg's experience on my side. After representing Taxpayers for over 30 years he knows how to get the job done.
Q. Please rate this lawyer on the following:
Legal Knowledge:
Excellent
Greg is a pure professional. He knows the IRS inside and out. He gets deals done like nobody else.
Legal Analysis:
Excellent
The tough cases are the ones where his ability to analyze a case really shine. Greg loves taking on the hard cases.
Communication Skills:
Excellent
Greg has a keen sense for knowing how to effectively communicate with the IRS. Greg oftentimes likes to employ the "present mentality"; his proposal to the IRS is a gift, they should just take it. If they don't, he is going to fight and end up getting the deal he presented to them in the first place. Again, he knows how to effectively communicate with the IRS and get the best deal for each client.
Ethics and Professionalism:
Excellent
Greg holds legal ethics and professionalism to the highest standard. He will always represent his clients to the fullest extent of the law.
Q. For which practice area(s) would you recommend this lawyer?
Tax; Civil Tax; Payroll Tax; Tax Controversy; IRS Tax Problems; Criminal Tax.
Q. Which of the following skills does this lawyer possess?
Appeals
Arbitration
Business Advising
Client Relations
Dispute Resolution
Financial Literacy (handling client funds)
Legal Writing
Litigation
Mediation
Negotiation
Oral Argument
Problem Solving
Transactions
Q. I would recommend this lawyer to my family and friends
Yes