PREMIUM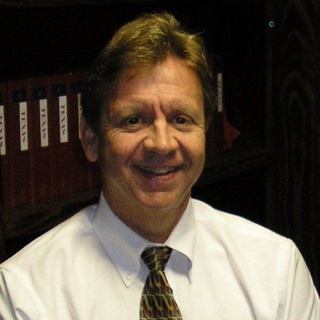 Reviewed by
E. Lee
July 14, 2020
Recommends
Greg Longino exceeded expectations and more... 5+ stars!!!
I was very wary about needing a lawyer and didn't know where to start. My first lawyer experience left me feeling even more wary as the exchange was rather unpleasant. I then took a 'shot in the dark' and contacted Greg. I could feel right away that he was very different than the pervious lawyer. I am so grateful to be able to say that Greg exceeded all my expectations and then some. My situation was stressful and sad, from the very beginning I could feel that Greg understood this and spoke to
me with kindness. Furthermore, it became clear to me that this wasn't his first rodeo, as they say, and that he not only had a deep knowledge of the law but also many years of first hand experience that had tempered that knowledge into a very practical wisdom. This alone would have been enough for a 5 start review but it seems I need more stars... as tensions in my legal situation rose between myself and the opposing party I was delighted to find that Greg operated with very high integrity. It's as if his moral compass was always on true north - very clear and therefore he could stay grounded, centered and rational. This calm and collected demeanor allowed for me think more logically when emotions were running high and therefore I made better decisions. I found this positive quality in Greg to be highly valuable. Lastly, with Greg's experience and grounded presence, this unfortunate yet necessary situation left me with many lessons that have already served me well in many other areas of my life. If you are looking for a lawyer who is professional and proficient alongside morally aligned to the greater good, Greg Longino is your man. So grateful.
Reviewed by
Paul P.
May 7, 2020
Recommends
Honest, Compassionate, Professional and Full of Integrity
Greg has served our family, extended family and friends and associates for many years. If you are looking for an attorney that truly works with honesty and the best interest of the client, Greg is your guy. He is particularly effective as a litigator and working with judges. But, equally important is his heart to truly listen and care about his clients. Character is not a course in Law school (probably should be) but, Greg Longino has it because that is who he his. In all professions there are
incentives that drive behavior and methods. Unfortunately, with many lawyers the most powerful incentive is money and personal gain. Greg is the only attorney, we know who is not driven by money, but rather by making a difference for regular people, who deserve justice and fair representation. Greg receives our highest recommendation and you will not be disappointed to trust your needs to him.