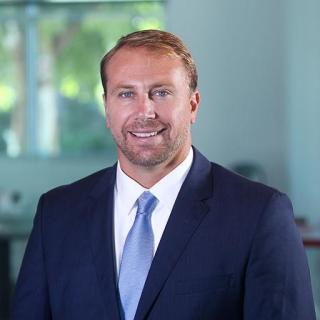 Ethics and Professionalism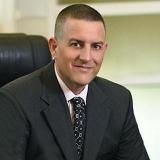 I give Graham a 10 for numerous reasons. I see all kinds of attorneys who practice criminal defense, most are afraid of serious cases or afraid to go to trial on a case. However, Graham is a guy who is afraid of nothing in criminal law. He will take any case no matter how bad it is and will always do the best job anyone can do for the client. He is a great attorney.
View More
Q. How do you know this lawyer?
Current or Former Co-Worker/Colleague
I have known Graham for over 10 years . I'm very familiar with his work since we have had cases together representing co-defendants on numerous cases. He is an excellent and well prepared attorney.
Q. In the cases you were involved in with this attorney, which of the following apply?
Different Client, Same Side of Case
We have worked together on different cases when we have had co-defendant cases together. We have been in trials and preliminary hearings together on very serious sex cases, gang cases and shootings. He is a smart, well prepared, great communicator to his clients as well as the jurors in trials In addition, all court personnel including the district attorneys like and respect him as an attorney.
Q. When did you work with this lawyer?
I have worked with him a lot over the course of the past 10 years. We have done trials, preliminary hearings as well as other cases together in different courthouses in Riverside and San Bernardino Counties.
Q. Was this lawyer an effective advocate/counselor and why?
Yes
Very much so. I have seen a lot of attorneys in trial and preliminary hearings throughout my years as an attorney. I'm not impressed easily, however Graham has impressed me by how he handles himself in the court room, how he prepares for a case, how he communicates with his clients, how he can communicate whatever message he wants to convey to jurors and judges. He is a great attorney.
Q. Please rate this lawyer on the following:
Legal Knowledge:
Excellent
Very smart guy with vast knowledge of all the laws in criminal law. I know a lot of attorneys like to get his input on their cases because of his experience and results he gets on cases.
Legal Analysis:
Excellent
His analysis is excellent on all the cases I have had a co-defendant with him. Again, I have seen him argue motions as well as issues that have come up during the course of a trial and he is always spot on.
Communication Skills:
Excellent
Great communicator which is so important to have in a good lawyer. Graham is one of the best around in any county I have seen. He not only communicates with his clients so they know what is happening he also is able to communicate well with District Attorneys' as well as judges so his clients are the ultimate winner.
Ethics and Professionalism:
Excellent
He is so respected around different courthouse because he is ethical and professional. Everyone likes him including opposing parties(the district attorneys) The reason is he treats everyone with respect and dignity.
Q. For which practice area(s) would you recommend this lawyer?
Criminal law
Q. Which of the following skills does this lawyer possess?
Q. Please provide any additional comments about this lawyer
Graham is one of the best criminal attorneys around in any county I have seen, and I have seen a lot.
Q. I would recommend this lawyer to my family and friends
Yes