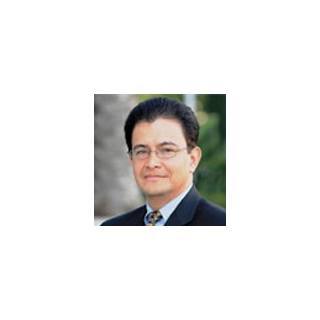 Summary
Giovanni Orantes is seasoned in domestic and cross-border bankruptcy proceedings, having assisted parties to insolvencies ranging from liquidations and restructurings of numerous middle market businesses to leading mega cases. His representation of creditor committees as well as of debtors-in-possession has versed him in how the dynamics of committee representation may enhance the possibility of reorganization to maximize recoveries.
Mr. Orantes has represented creditors, debtors, assets purchasers, litigants and other parties-in-interest in proceedings in bankruptcy court in Arizona, Delaware, California, New York and Texas, among other states. He has more than a decade of experience representing corporate interests in bankruptcy proceedings and litigation. His experience includes advising businesses prior to and during insolvency; representing parties in assignments for the benefit of creditors; negotiating debtor-in-possession financing; formulating, negotiating and obtaining confirmation of reorganization plans; and representing plaintiffs and defendants in complex bankruptcy litigation.
Mr. Orantes has addressed the formulation and adoption of disclosure statements and plans of reorganization, as well as matters such as motions for relief from stay, appointments of trustees, conversion of reorganization proceedings to liquidations, obtaining use of cash collateral, rejecting or assuming leases or executory contracts, allowance of administrative claims, incentive plans for indispensable employees, reclamation claims, obtaining authority to sell particular types of assets, disposal of assets including lines of business or the entire business, conversion of proceedings to liquidation, and appointment of a chapter 11 trustee. In pre-bankruptcy-filing matters, Mr. Orantes has conducted negotiations to obtain financing based on pre-packaged filing and to achieve out-of-court workouts. He has also assisted in the formulation of filing strategy, including the assessment of the impact of bankruptcy on particular business concerns, communication with boards of directors and their committees, and marshalling information necessary for first-day motions.
In bankruptcy, he has often litigated to obtain temporary restraining orders, injunctions, turnover of property, property valuations under 11 U.S.C. § 506, and orders affirming violation of the automatic stay, as well as to pursue preference actions and avoidance matters. He regularly assists with matters pertaining to Bankruptcy Rule 2004 examinations of parties to bankruptcy proceedings. His litigation work has often continued through trial to settlement or judgment.
Fully fluent in Spanish, Mr. Orantes has analyzed the bankruptcy codes of Mexico, Spain and Nicaragua, and helped to write the bankruptcy law of several Spanish-speaking nations.
Prior to opening his own practice, Mr. Orantes practiced at an international law firm with the largest bankruptcy department in the United States, and the law firm that handled the largest number of business reorganizations in Southern California. At the beginning of his career, he clerked for bankruptcy judges Mitchel Goldberg, Meredith Jury, and David N. Naugle of the Central District of California.
Jurisdictions Admitted to Practice
California
Education
City Univ of New York - Bernard M. Baruch Coll

Undergraduate Degree
UCLA School of Law

Law Degree
Professional Associations
Beverly Hills Bar Association

Member of Order of Distinguished Attorneys
- Current
American Bankruptcy Institute

Member
- Current
California State Bar

# 190060

Member
- Current