PREMIUM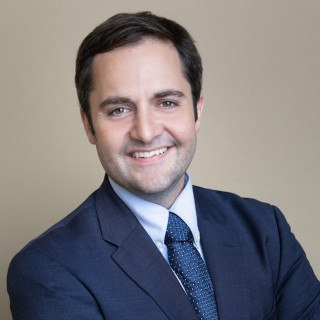 Ethics and Professionalism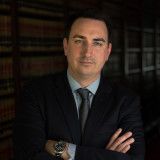 Mr. Bryant is an exceptional lawyer and highly respected by his colleagues and Judges with a proven track record of success.
View More
Q. How do you know this lawyer?
Current or Former Co-Worker/Colleague
Mr. Bryant and I started out together as young prosecutors at the State Attorney's Office.
Q. In the cases you were involved in with this attorney, which of the following apply?
Same Client
Different Client, Same Side of Case
Opposing Client
Over our careers we worked for the same prosecuting agency, we have handled cases together, and in our private practices we have been adversaries.
Q. When did you work with this lawyer?
I have known Mr. Bryant as a colleague and fellow attorney for at least a decade.
Q. Was this lawyer an effective advocate/counselor and why?
Yes
Mr. Bryant was an exceptional prosecutor and currently is an exceptional defense attorney. He is extremely intelligent, hardworking, compassionate, and relentless for his clients. He has a nose for legal analysis and legal argument. He is also an elite family law attorney. So much so, that he was appointed to the Florida Bar Committee for Family Law. I referred all my clients needing family law assistance to him.
Q. Please rate this lawyer on the following:
Legal Knowledge:
Excellent
Mr. Bryant has always been a student of the law and it has been evident to me that he is constantly abreast of all the minute details of the laws governing his areas of practice.
Legal Analysis:
Excellent
I have read several of Mr. Bryant's pleadings and Motions. He ability to navigate legal research, formulate a compelling and persuasive legal argument in a concise and clear manner, and compile supporting case law is superb.
Communication Skills:
Excellent
Failing to communicate properly can have a negative impact on your client; thus, is it paramount that your counsel possess this ability. In my extensive experience, Mr. Bryant has always been professional, clear, concise, persuasive, and, when needed, adversarial in exact manner the situation calls for. His ability to deliver legal argument to the court, persuade juries, and negotiate or communicate with opposing counsel and prosecutors is of a very high caliber.
Ethics and Professionalism:
Excellent
I not only find him to be an exceptional attorney, but Mr. Bryant is a genuinely good, honest, and dependable person. It is apparent that practicing law honorably and to the best of his ability while always placing the needs of his client above all else are the most important things to him.
Q. For which practice area(s) would you recommend this lawyer?
Criminal Defense and Family Law
Q. Which of the following skills does this lawyer possess?
Appeals
Client Relations
Collaboration
Dispute Resolution
Document Review
Drafting
Emotional Intelligence
Financial Literacy (handling client funds)
Legal Research
Legal Writing
Litigation
Mediation
Negotiation
Oral Argument
Problem Solving
Trials
Q. I would recommend this lawyer to my family and friends
Yes