PREMIUM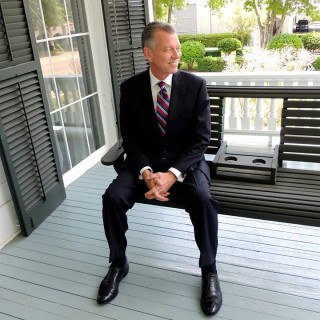 Bankruptcy, Foreclosure Defense, Consumer Law
Mississippi, U.S. federal courts for the Southern District of Mississippi
Review This Lawyer
Lawyer Rating and Reviews
Ethics and Professionalism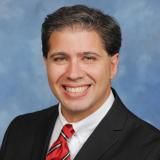 Frank Coxwell is a well-rounded attorney who is respected in the legal profession and extremely knowledgeable in the bankruptcy statutes.
View More
›
Q. How do you know this lawyer?
Current or Former Co-Worker/Colleague
Friend
Frank Coxwell worked in the same office that I worked in. I have referred all bankruptcy cases to Frank because he treats the client with respect and is extremely knowledgeable of the bankruptcy law. Frank Coxwell is well respected among attorneys.
Q. In the cases you were involved in with this attorney, which of the following apply?
If my client or a potential client is need of a bankruptcy, then I always refer that individual to Frank Coxwell.
Q. When did you work with this lawyer?
Frank Coxwell was in the same office that I worked in from 2015 until 2018, or thereabout. Even though we are now in different office buildings, I still refer clients to Frank Coxwell.
Q. Was this lawyer an effective advocate/counselor and why?
Yes
Frank Coxwell always explained to me nuggets of helpful legal advice. Even today, I still enjoy talking with Frank Coxwell and learning nuggets of legal advice from his wealth of knowledge.
Q. Please rate this lawyer on the following:
Legal Knowledge:
Excellent
Each client that I have sent to Frank Coxwell has been extremely pleased with his legal help. I rate Frank Coxwell as one of the leading bankruptcy attorneys in the State of Mississippi.
Legal Analysis:
Excellent
Frank Coxwell understands the bankruptcy laws and all of the intricate details of this extremely difficult area of law.
Communication Skills:
Excellent
Frank Coxwell is straightforward in his answers to client's questions and will provide his honest opinion on the proper route to go down.
Ethics and Professionalism:
Excellent
Frank Coxwell is very professional in his interaction with clients. He is ethical in his business dealings. As previously stated, Frank Coxwell is also well respected in the legal community.
Q. For which practice area(s) would you recommend this lawyer?
Bankruptcy
Q. Which of the following skills does this lawyer possess?
Bankruptcy
Q. Please provide any additional comments about this lawyer
I highly recommend Frank Coxwell as a bankruptcy attorney. From what I understand, bankruptcy law can be difficult to understand and navigate. With that being said, Frank Coxwell has immersed himself in the area of bankruptcy so that he could study and understand the bankruptcy statutes. In short, Frank Coxwell knows the ins and outs of bankruptcy.
Q. I would recommend this lawyer to my family and friends
Yes