 Ethics and Professionalism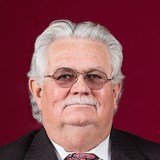 Gina is the most well liked attorney in our law firm. Her clients are quick to sing her praises. She communicates with her clients constantly and types a hundred miles per hour. She is a leader who inspires me to work harder to compete with her.
View More
Q. How do you know this lawyer?
Current or Former Co-Worker/Colleague
Gina gets more client reviews than any other attorney in our firm.
Q. In the cases you were involved in with this attorney, which of the following apply?
We collaborate constantly.
Q. When did you work with this lawyer?
Since 2018
Q. Was this lawyer an effective advocate/counselor and why?
Yes
Gina is easy to work with but aggressive in the courtroom. Most of her cases settle without the need for court though.
Q. Please rate this lawyer on the following:
Legal Knowledge:
Excellent
Gina is a great researcher who is not afraid to ask questions or seek advice.
Legal Analysis:
Excellent
I can always count on Gina to play devil's advocate with me.
Communication Skills:
Excellent
Gina is by far the best communicator in the office. Clients praise her for her prompt response time.
Ethics and Professionalism:
Excellent
I have never heard of Gina getting in trouble for being shady or violating ethical rules.
Q. For which practice area(s) would you recommend this lawyer?
Family Law
Q. Which of the following skills does this lawyer possess?
Client Relations
Collaboration
Dispute Resolution
Document Review
Drafting
Emotional Intelligence
Litigation
Mediation
Negotiation
Trials
Q. I would recommend this lawyer to my family and friends
Yes