PREMIUM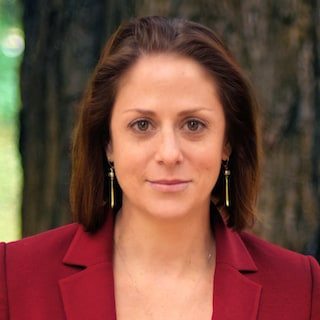 Lawyer Rating and Reviews
Ethics and Professionalism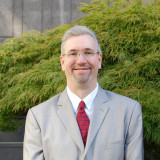 It would be impossible to give Erin a strong endorsement. She is a true professional and an excellent attorney in every respect. I would gladly recommend her to any one of my family or my friends who needed her services.
View More
›
Q. How do you know this lawyer?
Current or Former Co-Worker/Colleague
Erin came to work for me as an associate attorney back in 2011. She worked her way up to senior associate and then became the head of the bankruptcy practice several years ago. She is now my partner. I am very familiar with her work.
Q. In the cases you were involved in with this attorney, which of the following apply?
Erin and I have worked together on many cases over the years. She is a strong, compassionate, and dedicated attorney.
Q. When did you work with this lawyer?
I have worked with Erin since 2011.
Q. Was this lawyer an effective advocate/counselor and why?
Yes
Erin is an excellent bankruptcy attorney. She has a strong legal mind, is a superior advocate, and she is very dedicated to her clients. She also knows her way around the courtroom.
Q. Please rate this lawyer on the following:
Legal Knowledge:
Excellent
Erin is very familiar with the Bankruptcy Code and knows how maximize her clients' relief under it. Many bankruptcies are very complicated. Erin has the knowledge, the resources, and the experience to ensure that her clients' bankruptcy petitions are successfully filed. It would be impossible for me to give her a stronger recommendation.
Legal Analysis:
Excellent
Erin possesses excellent analytical skills. She is very smart and understands the subtle nuances of the law that are often so important in bankruptcy cases.
Communication Skills:
Excellent
Erin is a great communicator. She is able to effectively communicate even the most complicated legal issues to her clients in a way that they will understand. She also possesses superior advocacy skills when she is in court.
Ethics and Professionalism:
Excellent
Erin is one of the most ethical and professional attorneys I know.
Q. For which practice area(s) would you recommend this lawyer?
Bankruptcy law
Q. Which of the following skills does this lawyer possess?
Arbitration
Client Relations
Dispute Resolution
Document Review
Drafting
Emotional Intelligence
Financial Literacy (handling client funds)
Legal Research
Legal Writing
Litigation
Mediation
Negotiation
Oral Argument
Problem Solving
Transactions
Trials
Use of Technology
Q. I would recommend this lawyer to my family and friends
Yes