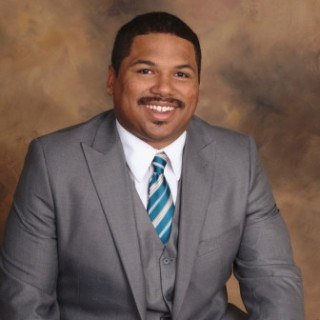 Ethics and Professionalism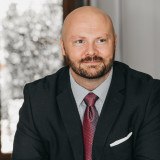 Ed can be trusted know the law, to give honest advice, and can be trusted to fight as hard and as long as it takes to win. Bottom line, Ed is a good person as well as a great attorney. I highly recommend Ed Molina for anyone's defense.
View More
Q. How do you know this lawyer?
Current or Former Co-Worker/Colleague
Ed and I both worked for two of the same defense agencies in two different Arizona counties and are both members of the criminal defense community of private counsel in Maricopa County.
Q. In the cases you were involved in with this attorney, which of the following apply?
Different Client, Same Side of Case
Ed and I have both represented criminal defendants in various Arizona courts.
Q. When did you work with this lawyer?
2017-present
Q. Was this lawyer an effective advocate/counselor and why?
Yes
Ed continually provides aggressive legal defense and will go the extra mile to make sure that all avenues are explored.
Q. Please rate this lawyer on the following:
Legal Knowledge:
Excellent
Ed has worked in numerous Arizona counties doing criminal defense work. Such cross-county experience is invaluable. Ed is well versed in criminal defense and continually seeks to add to his already vast knowledge and experience.
Legal Analysis:
Excellent
Ed is a sharp legal mind and has the ability to see answers and paths to success where other attorneys may not. He is well-versed in the letter of the law and has a unique ability to apply it to high-stakes situations for the benefit of his clients.
Communication Skills:
Excellent
Ed is unique among attorneys in this business. He cares about his clients. He takes the time and makes sure that the processes are explained and that clients understand not only their risks and options, but that all of their questions are answered.
Ethics and Professionalism:
Excellent
Ed is of the highest integrity in this profession. Nobody in the legal field questions Ed's honesty and professionalism. He can be trusted.
Q. For which practice area(s) would you recommend this lawyer?
DUI defense, Criminal Defense, Litigation.
Q. Which of the following skills does this lawyer possess?
Appeals
Client Relations
Dispute Resolution
Document Review
Drafting
Emotional Intelligence
Legal Research
Legal Writing
Litigation
Negotiation
Oral Argument
Problem Solving
Trials
Use of Technology
Q. Please provide any additional comments about this lawyer
Ed is an attorney of the highest caliber. While many attorneys are in this profession solely for the money or the ego, Ed is one of those attorneys who demonstrates, time after time, that he cares about his clients and their families, and that he cares about justice. He wants to fight for the right reasons.
Q. I would recommend this lawyer to my family and friends
Yes