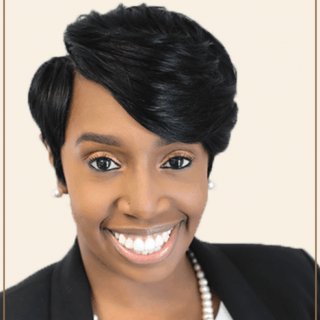 Reviewed by
Natalie D.
March 25, 2020
Recommends
Best Experience !
After so many years, of looking for the correct lawyer, I finally found one that exceeded my expectations. Attorney Aaron is impressive in what she does. Very knowledgeable. I received legal and primary custody of my kids and now we can go on with our lives! As a single mother, looking for the correct lawyer is essential.
Reviewed by
Sabrina T.
March 13, 2020
Recommends
Phenomenal Attorney
Where do I begin. When I came to see Attorney Aaron for a consultation I was completely broken, lost and I didn't have any hope. After our meeting I knew God had lead me to the right law firm and the right attorney. She not only won my case, but EXCEEDED my expectation. I was in a very mentally abusive marriage and he was trying to force/bully me into a crazy custody and child support agreement. Attorney Aaron held my hand, guided me, gave me reassurance and the strength to stand up for myself
and fight back. If you are on the fence about having her represent you DONT be! Hire her, you will not regret it. I have personally referred two close friends to her that are going threw messy divorces because I know they will be in GREAT HANDS!
Reviewed by
T. Darling, MBA, PMP
February 6, 2020
Recommends
She will get it done!
Honestly, this has been the best experience ever. It was funny how I found Family Matters Law group...I did a general search on Google and read the reviews. I saw a familiar face on a guy I went to school with who won full custody of his daughter after 10+ years. He continued to explain how great this firm was. This law group is patient and kind and they really took care of my needs in every way. I am a young female who did not have any knowledge about law and I needed to be sure that I
would have all my needs met to have sole legal and sole physical custody of my baby girl. P.S. 5 stars is an understatement