 Ethics and Professionalism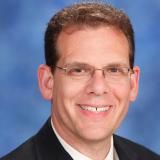 Doug Roy did a great job representing his client. He achieved his client's goals, in a difficult environment, without having to go trial.
View More
Q. How do you know this lawyer?
Mr. Roy represented another party in a difficult lawsuit.
Q. In the cases you were involved in with this attorney, which of the following apply?
Different Client, Same Side of Case
Opposing Client
Our clients were both defendants and had a dispute with each other.
Q. When did you work with this lawyer?
2018-2019
Q. Was this lawyer an effective advocate/counselor and why?
Yes
Mr. Roy and I had two jobs: fight the plaintiff and each other. He was firm, persuasive, and detail-oriented.
Q. Please rate this lawyer on the following:
Legal Knowledge:
Excellent
Mr. Roy's legal acumen is outstanding, and he understood the nuances of the law in our case.
Legal Analysis:
Excellent
Mr. Roy's office responded to a lawsuit with a strong cross-complaint against the plaintiff.
Communication Skills:
Excellent
Mr. Roy was polite, cordial and direct, which made communication extremely easy.
Ethics and Professionalism:
Excellent
I did not have to send confirming emails. His word was good.
Q. For which practice area(s) would you recommend this lawyer?
Intellectual property and technology; business litigation.
Q. Which of the following skills does this lawyer possess?
Q. I would recommend this lawyer to my family and friends
Yes