PREMIUM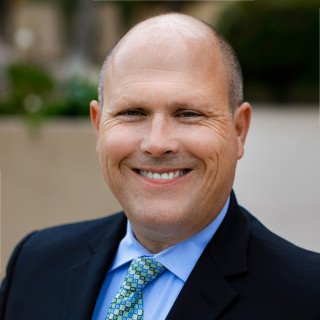 Ethics and Professionalism When a client had a need for a criminal attorney they asked me and 3 other professionals for a recommendation, and all of us gave Mr. Ridley's name to the potential client. Mr. Ridley is the "go to" attorney for criminal defense matters, knows the system as he's a former DA, and above all has the knowledge and skill to make sure client's interests are protected and preserved as much as possible. I would recommend him hightly!
View More
Q. How do you know this lawyer?
Current or Former Co-Worker/Colleague
Mr. Ridley and I are in a networking group, and regularly refer clients to each other.
Q. In the cases you were involved in with this attorney, which of the following apply?
As a real estate lawyer I occasionally have clients that need assistance with a criminal defense issue, and similarly Mr. Ridley refers some of his clients to me that have real estate issues.
Q. When did you work with this lawyer?
Continuously over the last 10 years.
Q. Was this lawyer an effective advocate/counselor and why?
Yes
As a former District Attorney, Mr. Ridley has a firm understanding of the process, and has earned the credibility with those involved, not to mention the fact that he's a gifted counselor (which is why he also teaches law school at Pepperdine).
Q. Please rate this lawyer on the following:
Legal Knowledge:
Excellent
Mr. Ridley is always 3 steps ahead as he understands and effectively advocates his position, but he already knows and understands the position of others, all due to his knowledge of law and how its applied (which is also evidenced by the fact that he teaches law school at Pepperdine).
Legal Analysis:
Excellent
I have seen Mr. Ridley effectively analyze and argue issues in such an effective way that not only is he able to convince the judge of his position, but also the opposing attorney as well. It takes a experienced legal practitioner to do that.
Communication Skills:
Excellent
One of Mr. Ridley's many strengths is his ability to communicate issues and positions in an effective way, and to create an instant rapport with his audience. This makes him invaluable as a legal advocate, and especially effective as a professor of law at Pepperdine where he teaches criminal procedure.
Ethics and Professionalism:
Excellent
Mr. Ridley regularly teaches ethics classes to various groups, and I have been fortunate enough to participate in some of his lectures. His knowledge, experience and understanding of ethical issues is surpassed only by his cooperative and professional nature.
Q. For which practice area(s) would you recommend this lawyer?
Criminal law.
Q. Which of the following skills does this lawyer possess?
Client Relations
Collaboration
Dispute Resolution
Emotional Intelligence
Litigation
Negotiation
Oral Argument
Problem Solving
Trials
Q. I would recommend this lawyer to my family and friends
Yes