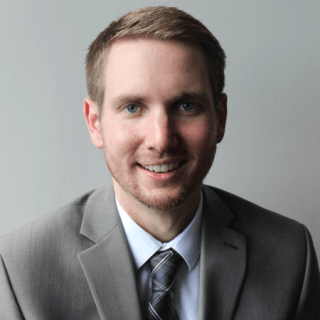 Lawyer Rating and Reviews
Ethics and Professionalism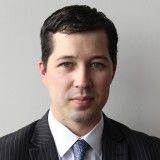 If you are in need of criminal defense services, call David Lundgren. He provides unparalleled criminal defense services for each and every client. He puts his clients first, and achieves exceptional results for them.
View More
›
Q. How do you know this lawyer?
Current or Former Co-Worker/Colleague
I have worked with David Lundgren on numerous cases since 2010.
Q. In the cases you were involved in with this attorney, which of the following apply?
David Lundgren and I have represented clients in various Minnesota counties at all stages of a criminal case, including pretrial motion practice, trial, and appeals.
Q. When did you work with this lawyer?
David Lundgren and I have worked on client matters together since 2010.
Q. Was this lawyer an effective advocate/counselor and why?
Yes
David Lundgren is an excellent criminal defense attorney. He has a keen attention to detail, is creative, and has a mastery of the criminal laws and criminal procedure. He is client-focused, and achieves exceptional results for his clients.
Q. Please rate this lawyer on the following:
Legal Knowledge:
Excellent
David Lundgren has a remarkable facility for legal knowledge. If he is not in court on Monday morning, you can be sure he is reading over the judicial opinions released by the Minnesota Court of Appeals in order to stay abreast of any legal developments in the criminal law.
Legal Analysis:
Excellent
David Lundgren has a sharp analytical mind in general, and for legal analysis specifically. He is an excellent writer, and his analytical abilities show in all of his written work.
Communication Skills:
Excellent
One of David Lundgren's best traits is his devotion to his clients, and with that comes his commitment to excellent communication with clients and other lawyers in person, by telephone, and by email.
Ethics and Professionalism:
Excellent
David Lundgren maintains the highest levels of ethics and professionalism in his work.
Q. For which practice area(s) would you recommend this lawyer?
Criminal defense and criminal appeals.
Q. Which of the following skills does this lawyer possess?
Appeals
Client Relations
Collaboration
Drafting
Emotional Intelligence
Financial Literacy (handling client funds)
Legal Research
Legal Writing
Litigation
Negotiation
Oral Argument
Problem Solving
Trials
Use of Technology
Q. I would recommend this lawyer to my family and friends
Yes