PREMIUM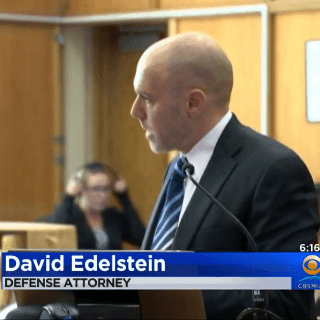 Ethics and Professionalism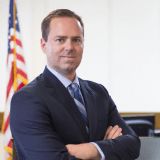 I rate David a ten for the reasons set forth above in this review.
View More
Q. How do you know this lawyer?
Current or Former Co-Worker/Colleague
David and I have been working together as co-counsel on civil rights claims for the past five years.
Q. In the cases you were involved in with this attorney, which of the following apply?
David and I always represent clients together as co-counsel or on a referral basis.
Q. When did you work with this lawyer?
January, 2014 through the present.
Q. Was this lawyer an effective advocate/counselor and why?
Yes
David is a highly effective criminal defense lawyer and civil rights litigator. I am particularly impressed by his zealous advocacy for our mutual clients. He works hard and compassionately to protect his clients' rights.
Q. Please rate this lawyer on the following:
Legal Knowledge:
Excellent
David's legal knowledge of criminal defense and civil rights issue is exceptional. I have come to rely heavily on David's expertise of Florida criminal defense law.
Legal Analysis:
Excellent
David's legal analysis of criminal defense issue and his ability to apply those concepts in civil rights claims is invaluable to our work together.
Communication Skills:
Excellent
David has excellent oral and written communications skills, which advocate for our clients.
Ethics and Professionalism:
Excellent
David is the consummate professional and is ethical in all aspects of his practice.
Q. For which practice area(s) would you recommend this lawyer?
Criminal defense and civil rights.
Q. Which of the following skills does this lawyer possess?
Client Relations
Collaboration
Dispute Resolution
Document Review
Drafting
Emotional Intelligence
Legal Research
Legal Writing
Litigation
Mediation
Negotiation
Oral Argument
Problem Solving
Pro Bono and Community Services
Project Management
Trials
Use of Technology
Q. I would recommend this lawyer to my family and friends
Yes