 Lawyer Rating and Reviews
Ethics and Professionalism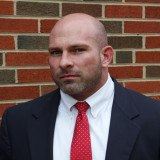 Clancy is one of the good guys. Skilled, experienced, and reliable.
View More
›
Q. How do you know this lawyer?
Current or Former Co-Worker/Colleague
Colleague in the Chattanooga Family Law and Criminal Defense bar
Q. In the cases you were involved in with this attorney, which of the following apply?
Different Client, Same Side of Case
We each represented a spouse in a concurrent sexual abuse case; I handled the family law and children's services case while Clancy handled the criminal defense case.
Q. When did you work with this lawyer?
On the case above from 2015-2017. Worked in the same Chattanooga bar as sounding boards and mentorship since 2013
Q. Was this lawyer an effective advocate/counselor and why?
Yes
He is highly respected by the local attorneys and judges. Knows the law and the tendencies of the local legal community.
Q. Please rate this lawyer on the following:
Legal Knowledge:
Excellent
He has over 20 years experience and focuses primarly on family law and criminal defense trial and negotiation settlements.
Legal Analysis:
Excellent
Knows both the law and the judges application of law to facts (bias/prejudices and common rulings)
Communication Skills:
Excellent
Can clearly explain complicated laws to clients and complicated factual histories to judges.
Ethics and Professionalism:
Excellent
He has no ethical reprimands. He is honest and trustworthy. If he tells you something you can take it to the bank.
Q. For which practice area(s) would you recommend this lawyer?
Divorce, child custody, criminal defense.
Q. Which of the following skills does this lawyer possess?
Appeals
Litigation
Mediation
Negotiation
Oral Argument
Problem Solving
Q. Please provide any additional comments about this lawyer
Clancy is honest, trustworthy, and a straight shooter. He is knowledgeable, reasonable and reliable. He loves helping people and enjoys being a lawyer.
Q. I would recommend this lawyer to my family and friends
Yes