PREMIUM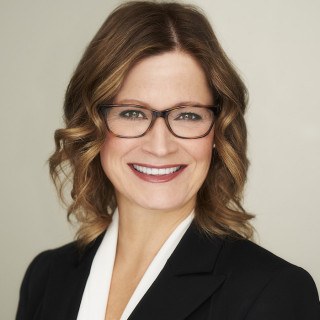 Lawyer Rating and Reviews
Ethics and Professionalism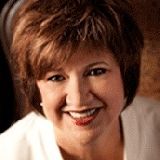 I think I may sound biased toward Ms. Davis. Perhaps I am because I have trained many, many young attorneys in trial skills and problem solving. She needed so very little training by me because she came from a background at her position with the Tarrant County District Attorneys office where she was trained her to be the superb lawyer she was when she first came into my employ and remains to this day.
View More
›
Q. How do you know this lawyer?
Current or Former Co-Worker/Colleague
I worked with Ms. Davis in many capacities. I have referred clients to her and I have participated in trials with her.
Q. In the cases you were involved in with this attorney, which of the following apply?
Specifically I remember a family law case we tried together before a jury. Ms. Davis was my "second chair." During the trial, we had a technical problem. Without a word from me, she reached for my computer and resolved the issue in a matter of minutes. On breaks she gave me feedback on what she noticed about the jurors reactions. She played a very critical role in giving assurances to the client in a very difficult time that kep the client consoled. And, we won!!
Q. When did you work with this lawyer?
I worked directly with her 2010-11 time frame. I have been referring clients to her since 2011.
Q. Was this lawyer an effective advocate/counselor and why?
Yes
Ms. Davis is an extraordinary trial attorney. She presents very professionally. She does not get "rattled" by the antics of the opposing attorney. She is articulate and asks very good questions. She is also one of the best negotiators I have ever had the privilege of watching in action. I have been a practicing attorney for over 30 years and I can say without any doubt that Casey Davis is a very fine attorney and anyone who hires her will glad to have her by their side!!
Q. Please rate this lawyer on the following:
Legal Knowledge:
Excellent
I can say enough good things about Ms. Davis. She is very knowlegeable about her area of practice, having been a prosecutor for several years. She is a skilled negotiator and knows what she can expect from a judge when she is advising her clients and she always works in her client's best interest.
Legal Analysis:
Excellent
Anything I could say about her legal analysis would just be a repeat of what I have said about her in other areas of her skill set. Ms. Davis is a FINE attorney in every way.
Communication Skills:
Excellent
I have observed Ms. Davis work through issues with her clients with such grace and professionalism that I can immediately see the confidence those clients have in her. She doesn't talk over their heads; she is practical and clear; and she shows that she "cares" for the client.
Ethics and Professionalism:
Excellent
Ms. Davis is professionalism personified. I have been in awe of how well she manages herself in the presence of judges and other attorneys.
Q. For which practice area(s) would you recommend this lawyer?
Criminal Defense work and Family Law. I know that she does not practice family law but I also know that she has the experience necessary to be an excellent advocate for any family law client. I also have seen her in action dealing with prosecutors and judges in the criminal law field and none can do a better job than she can.
Q. Which of the following skills does this lawyer possess?
Client Relations
Collaboration
Drafting
Emotional Intelligence
Financial Literacy (handling client funds)
Legal Research
Legal Writing
Litigation
Negotiation
Oral Argument
Problem Solving
Trials
Use of Technology
Q. Please provide any additional comments about this lawyer
Ms. Davis will do the best possible job for her clients at far less cost to them than many other less qualified criminal defense attorneys--in great part because she is efficient and determined.
Q. I would recommend this lawyer to my family and friends
Yes