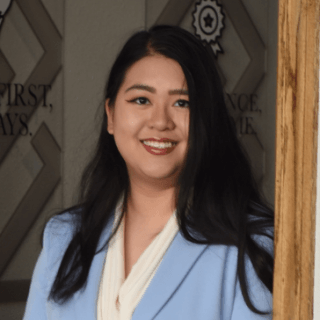 Ethics and Professionalism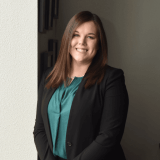 Carolyn is passionate about representing her clients and always looks out for their best interest.
View More
Q. How do you know this lawyer?
Current or Former Co-Worker/Colleague
I work with Carolyn at Spiros Law.
Q. In the cases you were involved in with this attorney, which of the following apply?
At Spiros Law we work on our clients cases through a team effort and I have worked along side Carolyn.
Q. When did you work with this lawyer?
I have worked with Carolyn at Spiros Law since she started in 2021.
Q. Was this lawyer an effective advocate/counselor and why?
Yes
Yes, Carolyn cares about our clients and does everything she can to represent them effectively.
Q. Please rate this lawyer on the following:
Legal Knowledge:
Excellent
Carolyn is new in her practice but she is knowledgable of the law and is eager to continue learning.
Legal Analysis:
Excellent
In my experience in working with Carolyn, she is skilled in her legal analysis skills.
Communication Skills:
Excellent
Carolyn is able to communicate efficiently with the other Attorneys and staff in the office as well as with her clients.
Ethics and Professionalism:
Excellent
I have never seen Carolyn to be anything other than both professional and ethical.
Q. For which practice area(s) would you recommend this lawyer?
Carolyn has shown herself to be a skilled Personal Injury attorney and I would recommend her for Personal Injury matters.
Q. Which of the following skills does this lawyer possess?
Client Relations
Drafting
Legal Research
Negotiation
Q. I would recommend this lawyer to my family and friends
Yes