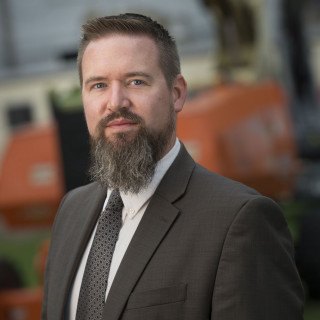 Construction Law, Real Estate Law, Entertainment & Sports Law...
Wisconsin
Review This Lawyer
Reviewed by
Jon L.
October 4, 2020
Recommends
A Very Knowledgeable and Personable Lawyer
I hired Bryan a year ago as my attorney to help me with a copyright issue involving a former band mate. The ex band mate and their attorney used a lot of scare and bullying tactics early on to get me to comply with their demands. Bryan was able to explain to me my rights in the case and to get their attorney to cease their overzealous actions. I thought it was very cool to find out that Bryan is a musician himself. This really gave me the feeling like I could directly relate to him as another
musician and not just someone who is representing me in legal affairs. Bryan took a lot of personal interest in my case and really made me feel like he was concerned for my well being and to make sure I was more than just a client. I was more than impressed with Bryan's knowledge of music law and it really helped me out in my case, which was evident when applying it to confirm what I was entitled to. The opposing attorney couldn't match up with Bryan's vast understanding in the field of music law, and he was able to successfully apply the law to show them their claims and demands were not legally applicable and to elaborately explain my rights in this case. Bryan was also able to provide for me a very valuable service by helping me set up an L.L.C. for my band. He provided all the proper forms and walked me through the whole process and filed all my submission forms quickly and professionally to help me get on my way. I seriously can not put into words how grateful I am to Bryan for defending me and caring so much about me and my case. Without his help, I know my situation would not have turned out as favorably. I would recommend him to anyone who needs legal console in the field of music. With his knowledge, experience, and care, you will be in great hands.
Reviewed by
Mike N.
September 11, 2020
Recommends
Very knowledgeable and approachable
Bryan has always explained things clearly and educated me while we worked on any project. From day one he was approachable and I always felt a layer of professionalism and trust, while still feeling like I was getting a mutually beneficial relationship.