PREMIUM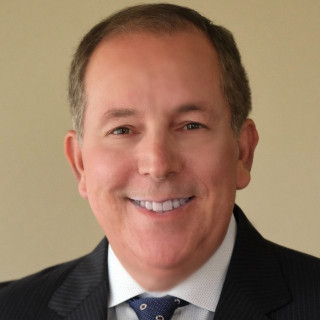 Brett Christopher Drouet
Ethics and Professionalism I consider Brett Drouet to be of the highest caliber of potential Plaintiff's attorneys. I would recommend him to any family member or friend in a heartbeat.
View More
Q. How do you know this lawyer?
Current or Former Co-Worker/Colleague
Friend
I have known Brett for over 20 years from the time when we both worked for the longest continually-managed Plaintiff's law firm in Los Angeles, Medearis & Grimm. Since that time, I have known Brett as a highly competent litigator who brings the utmost dedication to his cases, and provides his clients with expert representation.
Q. In the cases you were involved in with this attorney, which of the following apply?
Same Client
Different Client, Same Side of Case
At Medearis & Grimm, Brett and I worked together on many cases, in addition to handling separate client cases.
Q. When did you work with this lawyer?
We worked together at Medearis & Grimm for several years, from approximately 1999 to 2002.
Q. Was this lawyer an effective advocate/counselor and why?
Yes
At Medearis & Grimm, and with several firms after that, Brett was/is a productive and successful litigation attorney, as he has an excellent grasp of civil procedure, an empathetic way with clients, and is a warrior to opposing counsel when required.
Q. Please rate this lawyer on the following:
Legal Knowledge:
Excellent
Brett's legal knowledge is outstanding, especially in the area civil procedure, which is the most important expertise a Plaintiff's attorney can have.
Legal Analysis:
Excellent
Brett's intuitive and on-point legal analysis goes hand in glove with his command of civil procedure.
Communication Skills:
Excellent
Because Brett cares so much about his clients, he is very committed to making sure that his clients are apprised of all facts and nuances about their case, as he knows that communication is the key to ensuring that a client is satisfied.
Ethics and Professionalism:
Excellent
When I worked with Brett, his commitment to being an ethical lawyer was second to none.
Q. For which practice area(s) would you recommend this lawyer?
Personal Injury
Q. Which of the following skills does this lawyer possess?
Arbitration
Client Relations
Dispute Resolution
Document Review
Emotional Intelligence
Legal Research
Legal Writing
Litigation
Mediation
Negotiation
Oral Argument
Problem Solving
Trials
Q. Please provide any additional comments about this lawyer
Brett Drouet has my highest recommendation. I consider him an esteemed colleague and a good friend.
Q. I would recommend this lawyer to my family and friends
Yes