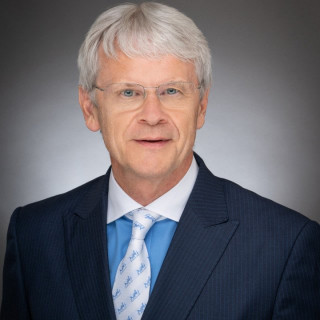 Avery T. Waterman Jr.
Ethics and Professionalism Mr. Waterman is simply the best at what he does, and I cannot recommend him highly enough for the services he provides.
View More
Q. How do you know this lawyer?
Current or Former Co-Worker/Colleague
Mr. Waterman and I worked on opposite sides of several long-term care malpractice claims. Even though we were on opposite sides, I always enjoyed working with him and respect him immensely as a legal advocate.
Q. In the cases you were involved in with this attorney, which of the following apply?
I worked as defense counsel on many cases in which Mr. Waterman represented plaintiffs in long-term care malpractice cases.
Q. When did you work with this lawyer?
2014-2018
Q. Was this lawyer an effective advocate/counselor and why?
Yes
Mr. Waterman is an incredibly bright and diligent advocate for his clients. He knows the law inside and out and thinks well on his feet, both in hearings and depositions. He gets to know the facts of each case intimately and relentlessly pursues the very best outcome for his clients.
Q. Please rate this lawyer on the following:
Legal Knowledge:
Excellent
Mr. Waterman knows his area of the law (personal injury/medical malpractice) better than any other attorney I know in his field.
Legal Analysis:
Excellent
Mr. Waterman has practically written several areas of medical malpractice law, presenting and winning important novel issues before the Supreme Court of Virginia. In my defense work, I encountered his arguments and even entire briefs presented by other attorneys that were actually written by Mr. Waterman, as he generously lends his work to other less experienced attorneys who share his mission of protecting patients and their families.
Communication Skills:
Excellent
Mr. Waterman's calm, gentle demeanor lends itself well to communicating effectively with his clients and colleagues.
Ethics and Professionalism:
Excellent
Mr. Waterman is extremely professional in all his dealings and treats his clients and colleagues with fairness and respect.
Q. For which practice area(s) would you recommend this lawyer?
I would recommend Mr. Waterman to anyone who had the need for an experienced litigator, particularly in the medical malpractice and personal injury arenas.
Q. Which of the following skills does this lawyer possess?
Appeals
Document Review
Drafting
Legal Research
Legal Writing
Litigation
Negotiation
Oral Argument
Problem Solving
Trials
Q. I would recommend this lawyer to my family and friends
Yes