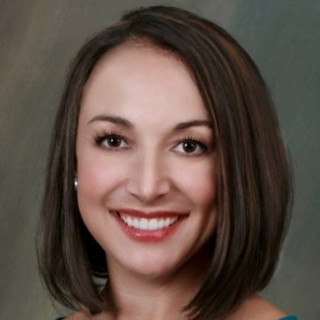 Lawyer Rating and Reviews
Ethics and Professionalism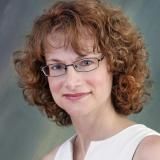 I am honored to work with Ashley. She focuses on the clients' needs and goals. She is highly ethical and a joy to be around. She is also highly educated and knowledgeable about the law and its requirements.
View More
›
Q. How do you know this lawyer?
Current or Former Co-Worker/Colleague
Friend
Ashley and I work together at Baim Reagler & Naramore, PLLC. I am also honored to call her a friend.
Q. In the cases you were involved in with this attorney, which of the following apply?
We work together to meet the needs of the clients. Each week we meet to discuss cases and clients.
Q. When did you work with this lawyer?
I hired Ashley in 2010. Since then she completed her masters of laws and has grown in her skills to meet her clients needs.
Q. Was this lawyer an effective advocate/counselor and why?
Yes
Ashley is an effective counselor for her clients. She listens. She asks questions. She does not assume that she knows what a client needs. Once she understands a client's history, she discusses the client's goals and then works to meet them with the client by explaining all of the steps in the process. Ashley is available to work with a client both during and after the estate planning process.
Q. Please rate this lawyer on the following:
Legal Knowledge:
Excellent
She is one of the best estate planning attorneys in the area. She earned her masters of laws in Estate Planning and Elder Law and continues to learn and advance her knowledge in the area. She is also an outstanding researcher—if she does not know something, she learns it.
Legal Analysis:
Excellent
Ashley has superior skills to analyze a situation and determine the best ways to meet goals and find solutions for problems.
Communication Skills:
Excellent
Ashley is an excellent communicator. She listens before speaking and asks questions before answering. She clearly explains difficult topics in language that her clients understand.
Ethics and Professionalism:
Excellent
Ashley is a highly ethical and professional attorney. She reviews the ethical requirements and has a well developed internal compass that points her away from questionable conduct. Ashley works to always do the right thing.
Q. For which practice area(s) would you recommend this lawyer?
Estate planning, wills, trusts, uncontested adoptions, business planning.
Q. Which of the following skills does this lawyer possess?
Client Relations
Document Review
Drafting
Emotional Intelligence
Financial Literacy (handling client funds)
Legal Research
Legal Writing
Problem Solving
Use of Technology
Q. Please provide any additional comments about this lawyer
I am honored to work with Ashley. She focuses on the clients' needs and goals. She is highly ethical and a joy to be around.
Q. I would recommend this lawyer to my family and friends
Yes