Lawyer Rating and Reviews
Ethics and Professionalism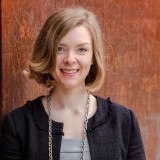 Ashley's greatest strength as a lawyer is her dedication to doing things right. She cares, and it shows.
View More
›
Q. How do you know this lawyer?
Current or Former Co-Worker/Colleague
Classmate at Law School
Friend
Ashley and I attended law school together. She became a close friend and worked for my firm for a short time.
Q. In the cases you were involved in with this attorney, which of the following apply?
Ashley represented one of my previous divorce clients in a criminal matter.
Q. When did you work with this lawyer?
We worked together through part of October 2017.
Q. Was this lawyer an effective advocate/counselor and why?
Yes
Ashley is passionate about the practice of law. She cares deeply about each of her clients, and works very hard to obtain justice for them.
Q. Please rate this lawyer on the following:
Legal Knowledge:
Excellent
Ashley always seeks to fully understand the law in her given field of practice.
Legal Analysis:
Excellent
Ashley is very analytical and spends a lot of time considering various approaches to any legal issue presented to her.
Communication Skills:
Excellent
Ashley is passionate about making human connections with her clients and opposing counsel and is therefore a strong communicator.
Ethics and Professionalism:
Excellent
Ashley cares deeply about upholding the ethical rules of the legal profession, as she does about seeing justice done in her cases.
Q. For which practice area(s) would you recommend this lawyer?
Criminal law, family law
Q. Which of the following skills does this lawyer possess?
Client Relations
Dispute Resolution
Document Review
Drafting
Emotional Intelligence
Legal Research
Legal Writing
Litigation
Negotiation
Oral Argument
Problem Solving
Pro Bono and Community Services
Trials
Q. I would recommend this lawyer to my family and friends
Yes