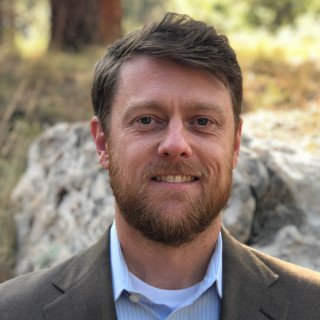 Ashley Dean Powell
Understand and Anticipate Client Needs | Plan to Avoid Problems | Attorney
Claimed Lawyer Profile
Q&A
Planning. Preparing. Being proactive. That's the way I prefer to practice law.

This isn't always possible; there are areas of the law that by nature require you to be reactive rather than proactive. If you are in a car accident, whether you're the responsible party or victim, you are reacting to the situation. When you are served with a civil complaint, you are put on the defensive--you react. After you are arrested for some criminal offense, you are reactive.

But there are other areas of law that lend themselves to careful, thoughtful analysis and preparation for the future.

Estate Planning. You have the ability at any time to create an estate plan so that you and your loved ones are prepared for your death or incapacity.

Residential Real Estate. When you first engage a realtor to begin looking to buy or sell your house, you make a choice to engage an attorney to help with the transaction or to go it alone.

Business Planning and Organization. With your first flicker of an idea for a new product, service, or business model, you have the opportunity to begin planning for the business that will support that idea from concept to creation.

Commercial Real Estate. When you hire a space planner and/or broker to help you find a new commercial space (whether for lease or for purchase), you make a decision to engage an attorney early in the process (before there's even a letter of intent) or to scramble to bring an attorney up to speed after you receive the seller's (or landlord's) first draft.

I thrive on helping well-prepared and motivated clients plan for their future.

How can I help you plan for your future?

Plan BEFORE there are problems.
Real Estate Law

Commercial Real Estate, Condominiums, Easements, Eminent Domain, Homeowners Association, Land Use & Zoning, Mortgages, Neighbor Disputes, Residential Real Estate, Water Law

Estate Planning

Guardianship & Conservatorship Estate Administration, Health Care Directives, Trusts, Wills
Additional Practice Areas
Commercial Leasing - Retail Leases, Office Leases, Industrial Leases
Residential - Assisting Home Buyers
Contract Review
Jurisdictions Admitted to Practice
Colorado
Soldier

United States Army

-
Associate Attorney

Brownstein Hyatt Farber Shreck

-
University of Iowa

J.D. (2009)
-
Honors:

Senior Articles Editor, Iowa Law Review

Activities:

Flag Football (when I didn't have a pulled hamstring); Equal Justice Foundation (participated in Katrina related relief trip); Quarterfinalist, Van Oosterhout Moot Court Competition
Grinnell College

B.A. (2004)
-
Activities:

Grinnell College Football (mostly cheering from the sidelines as a 10th string cornerback); Student Justice Action Group (helped organize the weekly community meal); Mock Trial
Professional Associations
State Bar of Colorado

Member
Current
Articles & Publications
Durango Herald
63 Questions Answered
A: Short Answer: If the son of her deceased husband was never actually adopted by your mother-in-law, then there is a chance that such un-adopted stepchild will not participate in her estate as one of her own children.

Long Answer: If your mother-in-law is the sole owner of the house and she dies intestate, then her intestate estate would likely be passed to her heirs as determined by the progression of heirs outlined in Colorado Revised Statutes (CRS) Section 15-11-101 and following. As you work through that statute, you'll note that if she dies without a spouse and without a designated beneficiary (pursuant to a recorded designated beneficiary agreement), then the next to take her estate under Section 15-11-103 are her descendants (per capita at each generation).

Under CRS Section 15-10-201(11), a "descendant" requires a Parent-Child relationship at each generation. CRS Section 15-10-201(7) defines "child" to specifically exclude a "stepchild" or "foster child." CRS Section 15-10-201(36) defines "parent" to specifically exclude a "stepparent" or "foster parent." Therefore, a "stepchild" who was not actually adopted by your mother-in-law is not considered one of her descendants and, thus, not one of her heirs in the event she dies without a will or trust in place to name that stepchild as an heir.

Given the few facts in your question, this may mean all of your mother-in-law's children inheriting equally from her estate.

This is one reason why estate planning is so important, especially in blended families. Her now deceased husband may have assumed (or hoped) that his son would still eventually benefit from his co-ownership of the house. But, without proper estate planning, the house may have passed completely into the name of his wife (your mother-in-law), who is free to dispose of it however she wants, even if that means intentionally (with an estate plan of her own) or unintentionally (by dying intestate) dis-inheriting the son. There are estate-planning techniques that might have worked if both spouses had developed an estate plan while they were still alive that was intentional about protecting all of their blended family from this result (it could have gone the other way if your mother-in-law had died first and the son had inherited everything from his dad to the exclusion of your mother-in-law's daughters). Again, this assumes the children were not adopted by their stepparents and that there are no estate planning documents that will direct the disposition of the house. ... Read More
A: Without knowing more and based solely on the information in your question, I suspect that you do not have a strong case against the landlord/property owner/property management company. If you feel strongly about this, you probably need to sit down with a landlord-tenant attorney or plaintiff's/personal injury attorney with all relevant facts and documents (your lease) to determine whether your case has merit.

Here is some more general information about landlord's duty to make repairs you may find helpful: In terms of both timing and importance, the first question should probably be, "Is landlord's failure to fix (repair, maintain) 'X' harming the tenant's health or safety?" If the failure to maintain the premises (the place you rent; where you live) is hurting your health or safety, then landlord's failure may create a breach of her warranty of habitability.

Under Colorado Revised Statute Section 38-12-503, every residential lease includes a warranty of habitability. Section 38-12-505 includes an elaborate list of the types of items that might violate landlord's warranty of habitability if they are not properly maintained by landlord. For example, if your house or apartment does not adequately protect you from the weather outside (it isn't waterproof, it isn't windproof), landlord may be in breach of this warranty. Likewise, if you don't have adequate plumbing, natural gas, running water (including hot water), heat, or electricity, these may be indications of a house that is uninhabitable. Something to keep in mind is that the particular item that landlord has failed to maintain (even if it is on the specific list in Section 38-12-505) must ALSO create "a condition that is materially dangerous or hazardous to the tenant's life, health, or safety."

If you are a tenant and you believe that a situation exists at your rented property that violates the warranty of habitability by presenting a danger to your health or safety, then the statute (Section 38-12-503(2)(c)) requires you to provide your landlord with a written notice of that condition. Following the written notice, your landlord has a "reasonable time" to cure the problem.

After you have provided your landlord with the written notice required by Colorado law and your landlord fails to fix the problem in what you believe is a reasonable time, then you should review Section 38-12-507 for your potential remedies as a tenant. Your remedies include terminating the lease, having a court force your landlord to make the repairs (known as injunctive relief), withholding rent, paying for the repairs yourself and charging them against your rent owed, and potentially collecting your costs and attorney fees. There are additional nuances to some of these remedies, and you should consider consulting an attorney before you proceed with unilaterally enforcing these remedies.

Not all maintenance issues are also warranty of habitability issues. Sometimes, the "broken" thing does not actually threaten your health or safety. For example, tenants frequently ask about a landlord's obligation to fix a broken appliance such as a refrigerator, oven, or washing machine. While it's disappointing to have these items break, and while they cause an inconvenience for a tenant, many items such as this don't threaten health or safety and are not landlord's responsibility to fix. ... Read More
Q. I need to create a legal document to sell a portion of the power line to my house to my neighbor. How do I do this?

A: Based on the facts above in your question, it may be difficult to get a complete answer. If you want to know that you have correctly formalized your agreement with your neighbor, then you should probably consider consulting with an attorney in your area who can review all documents related to the purchase and installation of the original line any any associated easements.

If you have set up your own self-contained power grid for which you produce the electricity and own the lines, then you may want a purchase and sale agreement for the initial installation of a new line to your neighbor as well as a services agreement that would formalize the terms of your ongoing service of providing electricity to him.

If that is not the case, and if you are on a more traditional supply of electricity from a utility, then you may not have any rights to let your neighbor tap into your line. Even if you had to pay to have the initial line run to your area, the utility would have most likely been the "owner" of the line and would reserve the right and responsibility for making any additions or changes to the line (as well as maintenance to the line). If all necessary easements across your property have already been granted to your neighbor, then he may need to negotiate directly with the power company for installation of his line. The easements you gave to your neighboring property and to the utility itself may already contain all the rights the utility needs to add lines to new properties without any additional permission from you (or payments to you).

To give you a precise answer, an attorney would likely want to review all documents in your possession as well as any of record burdening your property and your neighbor's property. ... Read More
View More Answers
›
Toggle tool
There are no recently viewed profiles.
There are no saved profiles.
There are no profiles to compare.