PREMIUM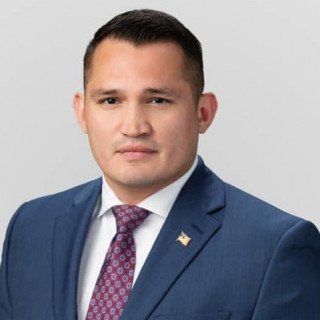 Arturo C. Aguilar Lawyers, want to be a Justia Connect Pro too? Learn more ›
What Clients Are Saying
6 Recommends
Justin W.
Recommends
April 26, 2023
Very Professional / Knowledgeable Lawyer Arturo helped me create a case and collect what I was rightfully owed. He was very professional and always available. I'm glad I went with him. I was able to win the case with his help. He kept me updated throughout the case whenever there was an update. I could tell he put his maximum effort into this case.
Joseph L.
Recommends
December 12, 2022
Art Aguilar is the man! I recently had an issue with a shady A/C vendor and Art answered my frantic call right away (on a Sunday!) Art is unbelievably caring in following up until my matter was resolved. He spent many hours and calls between me and the contractor until it was made right. I cannot express how grateful I am for Art Aguilar and his law firm. Thanks again!
Abraham S.
Recommends
December 11, 2022
He is on top of things! He helped me with a legal matter. I have worked with other attorneys in the past and he is BY FAR the best I ever worked with. He was always available and very responsive. He got the job done and is a bulldog you deff want on your side! Dealing with the law can be very hard to navigate and he walks you through the process and gets results.
Toan N.
Recommends
December 10, 2022
Awesome Attorney! Attorney Aguilar helped us in our business matter with haste. He was able to have the other party back off before it got to litigation! He's also very fair with his fees and returned all of the unused portion right back to us! We will definitely be hiring him again in the future it we need him.
Stephen J.
Recommends
August 31, 2022
Professional, Ambitious and Fast Acting Art was extremely helpful with rectifying a non-compete issue for me. Not only did he rectify the issue, he did it the same day that I called him. I strongly recommend him for anyone requiring legal representation! He is professional, clear, concise, ambitious and extremely effective.
Jeanne B.
Recommends
August 18, 2022
Mr. Aguilar is highly recommended for your legal needs. Mr. Aguilar cannot be recommended highly enough. He is very deliberate, strategic and aggressive in his approach. He explained well and communicated with me when I had questions. If your still looking for the best, look no further. I am very satisfied with him and his approach and with my results.
Arturo C. Aguilar's Response: Of Course! Pleasure to be of help!