PREMIUM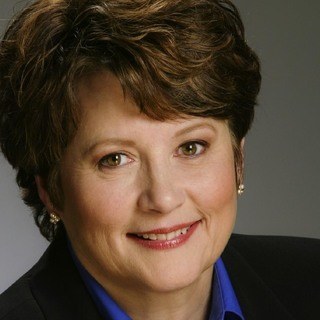 Ethics and Professionalism Joanne Reisman
February 3, 2020
Ms. Fisher is an excellent lawyer. I probably wouldn't have spent my time reviewing someone if I didn't already feel that they merited a top rating.
View More
Q. How do you know this lawyer?
I worked for Ms. Fisher's husband David DeBlasio when I was first starting out as a lawyer and before he met and married Ms. Fisher. Since Mr. DeBlasio and I have stayed in touch for 30+ years, I eventually got to know Ms. Fisher. I also know her through her participation in various Attorney Groups that we both belong to. I have consulted with her as to business matters and real estate matters that I have had come up with my cases and I have ended up referring cases to her.
Q. In the cases you were involved in with this attorney, which of the following apply?
My contact with Ms. Fisher is usually through asking for her input on a case I have or referring a client to her.
Q. When did you work with this lawyer?
Off and on for at least the last 15 years. I just know that when I have someone that needs help with business or real estate matters I have referred them to her. This has been several times over the years.
Q. Was this lawyer an effective advocate/counselor and why?
Yes
Absolutely. The clients I have referred to her have all been both impressed with the extent of her knowledge and with the soundness of her advice.
Q. Please rate this lawyer on the following:
Legal Knowledge:
Excellent
On of the best Attorneys I know who deals in the areas of business law, contract law, commercial law, real estate (residential and commercial), and land use planning.
Legal Analysis:
Excellent
Exceptional legal mind! Ms. Fisher knows the law proficiently in her areas of specialization.
Communication Skills:
Excellent
Ms. Fisher communicates extremely well in any format, verbally or in writing.
Ethics and Professionalism:
Excellent
Ms. Fisher is extremely professional and ethical! Other Attorneys look forward to working with her.
Q. For which practice area(s) would you recommend this lawyer?
Business law, Contract law, Commercial law, Real Estate (residential and commercial), and Land Use Planning.
Q. Which of the following skills does this lawyer possess?
Appeals
Arbitration
Business Advising
Client Relations
Collaboration
Dispute Resolution
Document Review
Drafting
Emotional Intelligence
Financial Literacy (handling client funds)
Legal Research
Legal Writing
Litigation
Mediation
Negotiation
Oral Argument
Problem Solving
Project Management
Transactions
Trials
Use of Technology
Q. Please provide any additional comments about this lawyer
The clients I have referred to Ms. Fisher have all been very pleased with the legal advice they received.
Q. I would recommend this lawyer to my family and friends
Yes