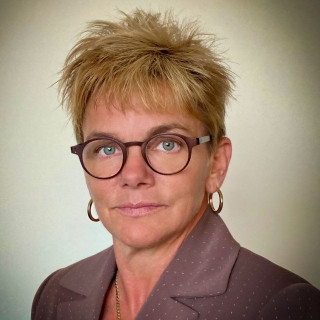 Lawyer Rating and Reviews
Ethics and Professionalism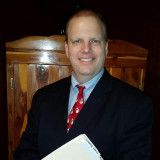 Andrea's combination of legal knowledge and experience, together with her vast life experience makes her a formidable adversary for any attorney - particularly those in the District Attorney's Office.
View More
›
Q. How do you know this lawyer?
Current or Former Co-Worker/Colleague
Andrea and I last worked together in the Public Defenders Office in 2004. Since then we have remained colleagues, albeit in different law firms.
Q. In the cases you were involved in with this attorney, which of the following apply?
Different Client, Same Side of Case
Andrea and I worked together in the Public Defenders Office back in 2004. Since that time, both of us have continued to practice in the area of criminal defense.
Q. When did you work with this lawyer?
I started working with Andrea in 2003. Since that time, we have shared legal thought, theory and trial tactics.
Q. Was this lawyer an effective advocate/counselor and why?
Yes
Andrea puts her best foot forward in every matter. Her compassion is rivaled only by her aggressive representation for her clients.
Q. Please rate this lawyer on the following:
Legal Knowledge:
Excellent
As co-chair of the criminal defense committee, as well as her involvement in PACDL (Pennsylvania Association of Criminal Defense Lawyers), Andrea remains committed to the most up to date changes and occurrences in the law.
Legal Analysis:
Excellent
Andrea is always on top of her game and routinely engages others in professional and effective legal analysis.
Communication Skills:
Excellent
Andrea puts a high value in ongoing communication with every client. Additionally, she presents her legal arguments extremely well with opposing counsel and the courts.
Ethics and Professionalism:
Excellent
Andrea's ethics and professionalism are beyond reproach. She remains mindful of her clients needs and easily balances them with her professional responsibilities.
Q. For which practice area(s) would you recommend this lawyer?
Criminal Defense and Appeals
Q. Which of the following skills does this lawyer possess?
Appeals
Arbitration
Client Relations
Dispute Resolution
Document Review
Drafting
Legal Research
Litigation
Mediation
Negotiation
Problem Solving
Trials
Q. Please provide any additional comments about this lawyer
Great advocate and great person.
Q. I would recommend this lawyer to my family and friends
Yes