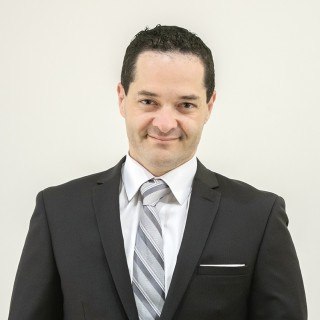 Lawyer Rating and Reviews
Ethics and Professionalism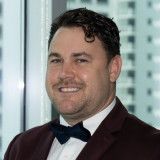 You are making a very wise decision when you chose to engage attorney Acevedo on matters that are high value financial situations. The liability he helps clients to avoid is incredible, the money he recovers for clients is incredible and his plan of action is great. It is a much wiser investment to pay more for a great attorney than to trust an attorney that is not as gifted in the same manner. It is your money, but I know who I would seek counsel from and who I send my clients to very often.
View More
›
Q. How do you know this lawyer?
Current or Former Co-Worker/Colleague
Classmate at Law School
We met in law school and have continued a very strong business relationship as attorneys. It has been hard to find other attorneys that are easy to work with, honest, intelligent and timely. Attorney Acevedo is truly a special person and attorney.
Q. In the cases you were involved in with this attorney, which of the following apply?
We have worked on many cases together and it has always been a positive experience working with Attorney Acevedo.
Q. When did you work with this lawyer?
From 2014 and continuing in the present time.
Q. Was this lawyer an effective advocate/counselor and why?
Yes
He is way beyond effective and more towards masterful and crafty. This is why I love working with him so much.
Q. Please rate this lawyer on the following:
Legal Knowledge:
Excellent
His legal knowledge is phenomenal and unmatched. He studies endlessly, reads endlessly and retained the information he learns.
Legal Analysis:
Excellent
He comes to succinct ideas and conclusions, which this aspect may be the most valuable for clients, as it can drastically affect the outcome of their case and change the outcome by incredible amounts of money in some cases.
Communication Skills:
Excellent
He explains his procedures and policies well. He explains the law well to clients so they can easily understand how it affects them and their situation.
Ethics and Professionalism:
Excellent
He shows that he really cares about his clients and has gone way above and beyond in some situations.
Q. For which practice area(s) would you recommend this lawyer?
Tax, business, bankrupcty, business litigation, corporate law, immigration
Q. Which of the following skills does this lawyer possess?
Business Advising
Client Relations
Collaboration
Dispute Resolution
Document Review
Drafting
Emotional Intelligence
Legal Research
Legal Writing
Litigation
Mediation
Negotiation
Oral Argument
Problem Solving
Q. Please provide any additional comments about this lawyer
Attorney Acevedo is the type of lawyer that makes it worth it to pay a lot more money in order to engage that attorney because the amount you can save in the conclusion can be incredible. Lawyers are not all the same, nor do they have the same knowledge or personality. Attorney Acevedo is highly, highly valuable to people seeking relief or justice financially. If you have a high value case, you should speak with attorney Acevedo and don't risk entrusting the wrong attorney with your case.
Q. I would recommend this lawyer to my family and friends
Yes