PREMIUM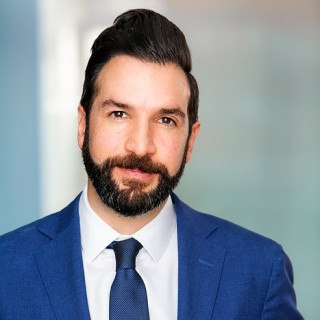 Ethics and Professionalism Afshin has always been respectful to clients I refer to him. I have always heard great feedback about him.
View More
Q. How do you know this lawyer?
Afshin and I attended Whittier Law School together from 2006-2009. I have referred cases to him and am very happy with the quality of work he produced.
Q. In the cases you were involved in with this attorney, which of the following apply?
I referred cases to Afshin.
Q. When did you work with this lawyer?
Between 2010 through today.
Q. Was this lawyer an effective advocate/counselor and why?
Yes
Afshin is an effective advocate for his clients. He is passionate about their legal needs and always strives to pursue their claims.
Q. Please rate this lawyer on the following:
Legal Knowledge:
Excellent
Of all the employment lawyers I know, I would only nominate Afshin. I only trust him with any of my referrals as I always get back positive reviews from clients.
Legal Analysis:
Excellent
Before taking any case, Afshin thoroughly investigate the facts and the law to determine whether he believes the cases I refer to him are strong enough to be successful at trial. He chooses cases he takes on very wisely.
Communication Skills:
Excellent
Afshin communicates effectively with clients so that they have a full understanding of the strengths and weaknesses of their cases.
Ethics and Professionalism:
Excellent
Afshin is very ethical and professional. I have always had a positive experience working with him and he has always been respectful to me and my clients.
Q. For which practice area(s) would you recommend this lawyer?
Employment litigation
Q. Which of the following skills does this lawyer possess?
Client Relations
Dispute Resolution
Document Review
Drafting
Emotional Intelligence
Financial Literacy (handling client funds)
Legal Research
Legal Writing
Litigation
Mediation
Negotiation
Oral Argument
Problem Solving
Trials
Q. I would recommend this lawyer to my family and friends
Yes