 Lawyer Rating and Reviews
Ethics and Professionalism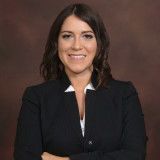 This lawyer is amazingly talented. He will fight for you. He is a lawyer you can trust to work hard for you and will present you with the best possible defense to your case.
View More
›
Q. How do you know this lawyer?
Current or Former Co-Worker/Colleague
I met Adam Pollack when I was a law student. I knew I wanted to intern for him because he was very well respected in the legal community and was very knowledge in the area of criminal and family law. He is a board certified criminal defense attorney.
Q. In the cases you were involved in with this attorney, which of the following apply?
We worked on researching case together for the same client.
Q. When did you work with this lawyer?
2011-2013
Q. Was this lawyer an effective advocate/counselor and why?
Yes
Yes. Adam Pollack is an excellent trial lawyer. He is quick to think on his feet. He is well prepared and well spoken. He knows the law and will fight for you!
Q. Please rate this lawyer on the following:
Legal Knowledge:
Excellent
Attorney Adam Pollack is board certified in criminal law. He researches and reviews cases thoroughly to come up with the best defense possible.
Legal Analysis:
Excellent
I witnessed him in court on a motion to suppress arguing case law to the judge when presented with the State's argument. Due to his determination and ability to legally analyze the different cases presented by the State he won.
Communication Skills:
Excellent
Adam is very honest with the outcome he can achieve for his clients. He returns client calls promptly.
Ethics and Professionalism:
Excellent
Adam is very ethical. His license is in good standing. He has never been disbarred or suspended by the Florida bar.
Q. For which practice area(s) would you recommend this lawyer?
Criminal law and family law
Q. Which of the following skills does this lawyer possess?
Appeals
Arbitration
Client Relations
Collaboration
Dispute Resolution
Document Review
Drafting
Emotional Intelligence
Financial Literacy (handling client funds)
Legal Research
Legal Writing
Litigation
Mediation
Negotiation
Oral Argument
Problem Solving
Pro Bono and Community Services
Transactions
Trials
Use of Technology
Q. I would recommend this lawyer to my family and friends
Yes