PREMIUM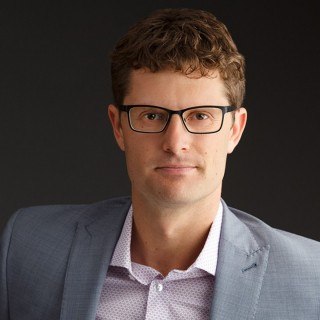 Reviewed by
T. C.
March 26, 2020
Recommends
Most important is knowing the legal process and procedures.
Mr. Aaron Lloyd is a very skilled, knowledgeable and professional attorney. He's also very thorough with all his explanations of the laws and procedures and is very easy to communicate with. He's prompt and is always on time. He's also very hardworking and will answer emails quickly through out the day no matter what time it is. I recommend Mr. Lloyd 100% because he is very knowledgeable in his field, friendly and very easy to work with.
Reviewed by
Robert H.
March 26, 2020
Recommends
If you are in debt, and feel like your world is falling apart Call Aaron Lloyd to get a fresh start.
To me bankruptcy is a last resort thing. Even the word bankruptcy has a stigmata to me that has given me some anxiety. It is something I thought about doing for awhile but didn't want to have to do, but after finding Aaron I kind of wish I would have done it a lot sooner. I got into a situation where I had two credit card companies suing me, and possibly a third on the horizon, because I couldn't afford to make payments on them. I felt like my world was falling apart, because if I get a lien on
my bank account, or my wages garnished I will surely be out on the street. Right now I am taking care of my parents full time, and only getting paid by the state part time for the IHSS care I provide to my mother at minimum wage. I am barely making ends meet as it is, and my parents are just living off their miniscule social security checks in which they are barely surviving on. I moved in with them so I can fully take care of them, and help them out with the finances so we can all live a little bit more comfortably. When I found out that there was a second lawsuit filed against me I went into a panic mode. I decided right then and there to do a yelp search of bankruptcy attorney's that were local to me. Upon searching through several bankruptcy attorney's I found Aaron Lloyd. The first thing I saw is that he had some of the highest reviews of any of the other attorney's. The reviews I saw his clients give him were some of the nicest reviews I have ever seen for anyone, and that really spoke to me, and sounded like someone I would want having my back in my situation. I even looked up his name on other legal sites, and google and found the same kind of really nice reviews from many other clients of his. I decided to click the link to send him a message to talk with him, and within 15 minutes he messaged me back telling me to call him when I was free to talk. I decided to wait, and call him the next morning, and he answered right away. I discussed my situation with him, and he really put my mind at ease, and he told me when I was ready to go ahead with it he was there for me, just give him a call, and we could make arrangements to meet. Later that day he sent me an email telling me all the paperwork I would need to bring to him, and a link to the mandatory pre-bankruptcy online course, I would need to take, and certificate I would need to receive before my bankruptcy could be filed. This online course I have since found out is one of the cheapest courses there is, and they have both the pre-bankruptcy, and post-filing bankruptcy courses, and mandatory certificates you will need. That is really awesome of Aaron to look out for his clients, and help them save money on things like this. I decided to wait a couple weeks because I hadn't actually been served with the second lawsuit yet, I had just received mail from attorney's wanting to represent me for the second lawsuit. Aaron reached out to me through email to touch bases with me I told I still was on the ropes about filing, and that I was waiting to be served with the second lawsuit before making my decision. He was understanding and he told me he was there for me if and when I decided to do so, and just to give him a call. I finally got served with the second lawsuit which gave me a lot of anxiety. I decided right then, and there to call Aaron. When I called him he again answered right away which was really Awesome. I told him the situation, and that I was ready to file bankruptcy. Aaron again really put my mind at ease. I set up an appointment with him the next week on a Tuesday afternoon. Upon meeting Aaron he made me feel really comfortable, he was very nice, and personable, and professional. The way he made me feel was like I was meeting with a good friend that I have known for years, which is really really awesome, because he was very caring and empathetic to my situation. Another thing that was really awesome about Aaron is you could tell he really knew his stuff. After our meeting on Tuesday he sends me a message telling me he had already filed my bankruptcy papers the next day which was even more awesome, and very unexpected. The one most awesome thing of all since then is he is always been available to me when I have had any questions or concerns pertaining to my bankruptcy case, and has always been pretty quick to answer back either by text, phone or email no matter what time of day. Aaron has kept me well informed about and up to date on everything pertaining to my case. Awesome!!! I recommend Aaron Lloyd to anyone looking to file bankruptcy. Aaron knows all about bankruptcy laws, and is very intelligent, professional and courteous. He will really put your mind at ease when he guides you through each step of the bankruptcy process with ease. If you are in serious debt, and feel like your world is falling apart, call bankruptcy attorney Aaron Lloyd to get a fresh start, you will be glad you did.
Toggle tool
There are no recently viewed profiles.
There are no saved profiles.
There are no profiles to compare.